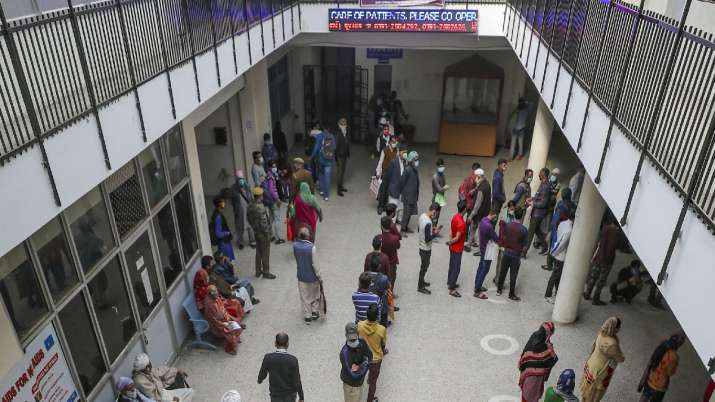 Test, Track, Treat: Govt to states, UTs witnessing rise in covid cases
06th March 2021 08:08 pm
India TV

Image Source : PTI
People maintain social distance as they stand in a queue.
States that are witnessing a surge in daily new coronavirus cases and high active caseload have been asked to return to fundamentals of "Test, Track and Treat".
Rajesh Bhushan, Union Health Secretary and Dr Vinod K Paul, Member (Health), NITI Aayog on Saturday interacted with Health Secretaries and MDs (NHM) of Haryana, Andhra Pradesh, Odisha, Goa, Himachal Pradesh, Uttarakhand and UTs of Delhi and Chandigarh.
These States/UTs have in the recent past seen increased positivity and increased number of daily positive cases.