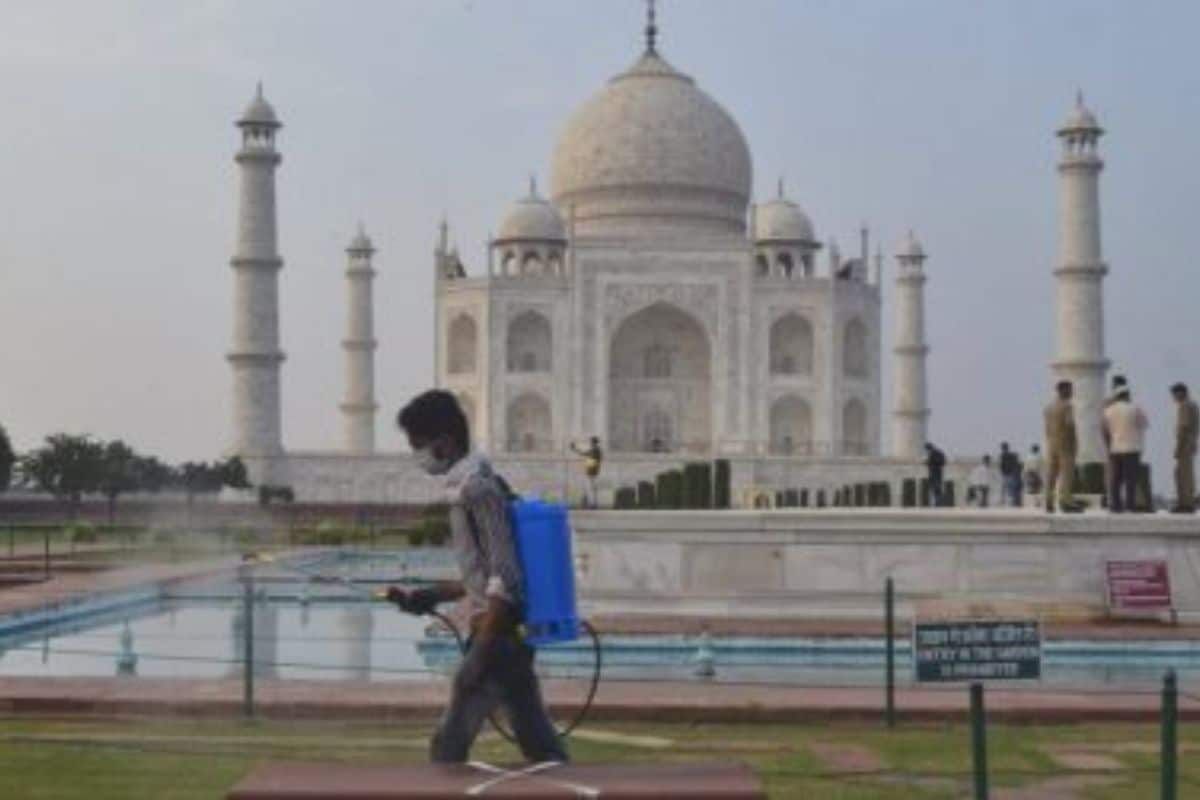 Taj Mahal Shut, Tourists Evacuated After Bomb Scare, Search Operation Underway
04th March 2021 11:30 am
News18

The three gates of Taj Mahal were shut on Thursday morning after information of a bomb on the premises of the world heritage monument was received on Dial 112 number of UP Police. An intensive search operation is underway at the Taj Mahal, where a Dog Squad was also called for checking the premises.
Tourists inside the Taj complex were evacuated and shops outside were closed after an anonymous caller claimed to have planted a bomb at the Taj Mahal.
'…the caller said there was some corruption in his SSC results…He said he had planted a bomb on the Taj Mahal premises and that it will explode in some time…,' Shivram Yadav, superintendent of police (protocol), Agra, said.
However, police sources have said that the information about the bomb was found to be false and the entry of tourists will resume soon.