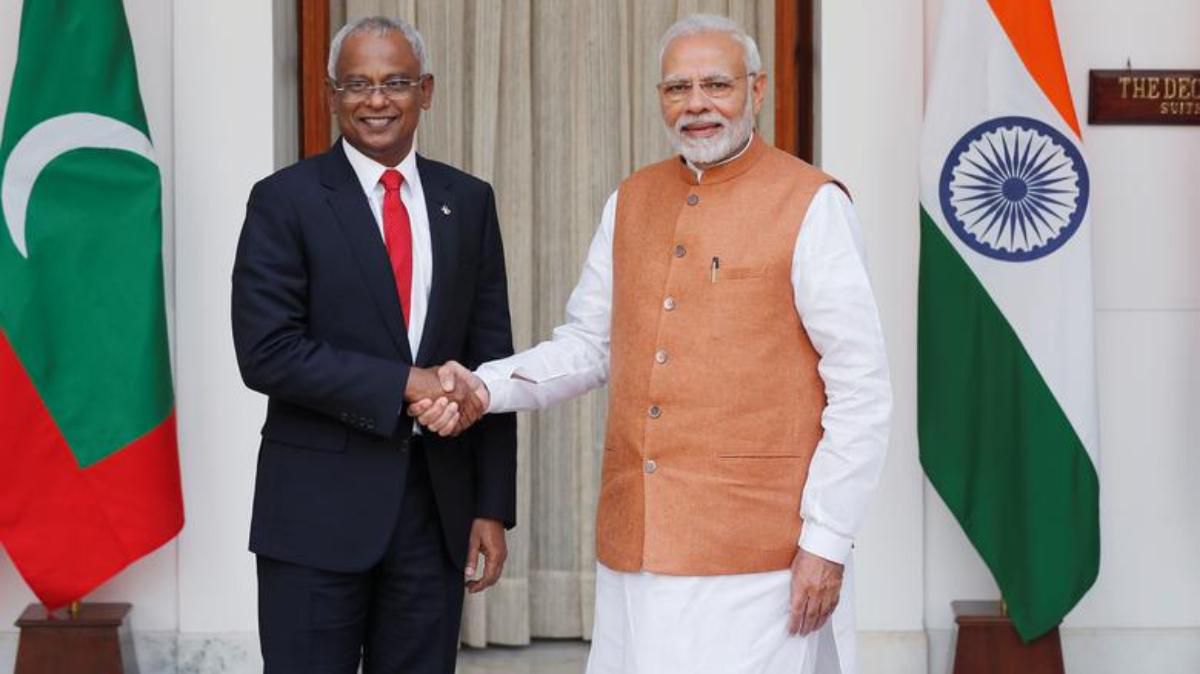 India-Maldives ties reset: India's total financial commitment Malé worth USD 2 billion
14th August 2020 04:02 am
India Today

Since the Yameen administration was ousted and President Ibrahim Solih took over, India-Maldives ties have been on the mend. Growing partnership between these two critical neighbours in the Indian Ocean, is a clear message to China of its reducing influence on the island nation.
During a video conference between the foreign ministers of India and Maldives, External Affairs Minister Dr S Jaishankar announced a financial package consisting of a grant of USD 100 million and a new line of credit of USD 400 million to support the implementation of Greater Male Connectivity Project (GMCP) in Maldives.
"EAM noted that this will be the largest civilian infrastructure project in Maldives, connecting Malé (the capital of Maldives) with three neighbouring islands - Villingili, Gulhifahu (where a port is being built under Indian LoC) and Thilafushi (new industrial zone) - by construction of a bridge-and-causeway link spanning 6.7 kms," a statement by the Ministry of External Affairs said.
Once completed, this landmark project will streamline connectivity between the four islands, thereby boosting economic activity, generating employment, and promoting holistic urban development in the Malé region.
Foreign Minister Shahid expressed deep appreciation for the steps taken by the Indian government in meeting the development priorities of his government.