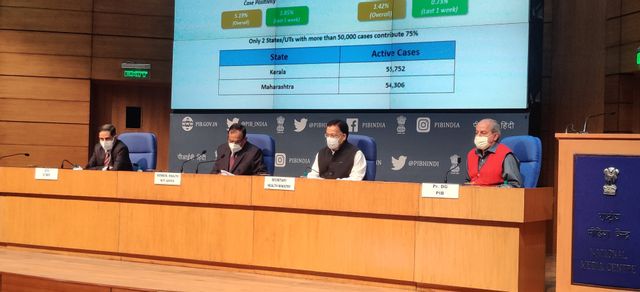 Two Covid strains detected in Maharashtra & Kerala, can't be linked to case surge: Health Ministry
23rd February 2021 06:43 pm
TimesNowNews

New Delhi: Union Health Ministry on Tuesday said two different Coronavirus variants (N440K and E484K) have been detected in Maharashtra and Kerala but ruled out the correlation to the spike in a number of cases in these two states.
"The two variants in Maha have been detected during March and July also... there was no effect back then, but to say anything definitive about its correlation to cases this time is not possible at this moment," VK Paul, member (Health) NITI Aayog told.
When asked if these variants can be termed as 'Indian variants', Balaram Bhargava, DG ICMR said 'they have been detected in other places also'.