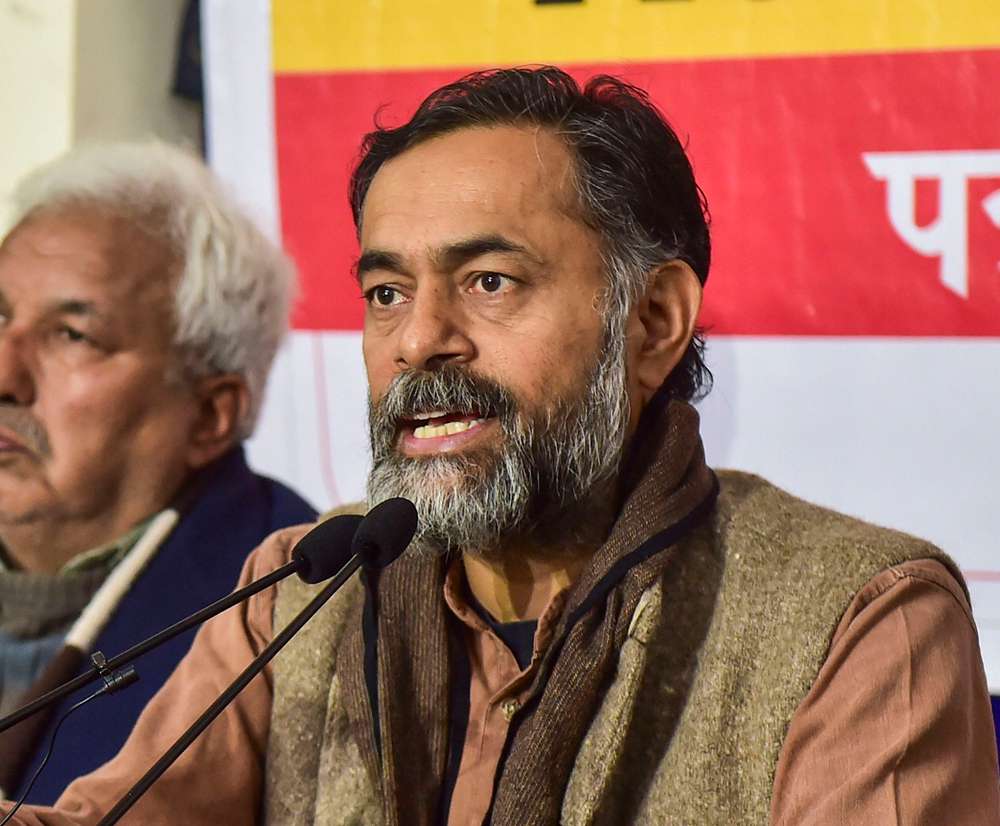 Human chain call for Martyrs' Day
25th January 2020 02:25 am
The Telegraph

Several activists on Friday called for human chains, fasts and the lighting of lamps outside homes on Mahatma Gandhi's death anniversary, January 30, in protest against the new citizenship regime.
Swaraj India's Yogendra Yadav told a news conference: "January 30 is when Mahatma Gandhi was gunned down by Nathuram Godse, and the day is known as Shaheed Divas or Martyrs' Day. People from different spheres including students' unions, the Shaheen Bagh protesters and many more will hold marches against the CAA (Citizenship Amendment Act) and the NRC (National Register of Citizens)."
N. Sai Balaji, president of the CPIML Liberation-backed All India Students' Association, said that a human chain was being planned near Rajghat.