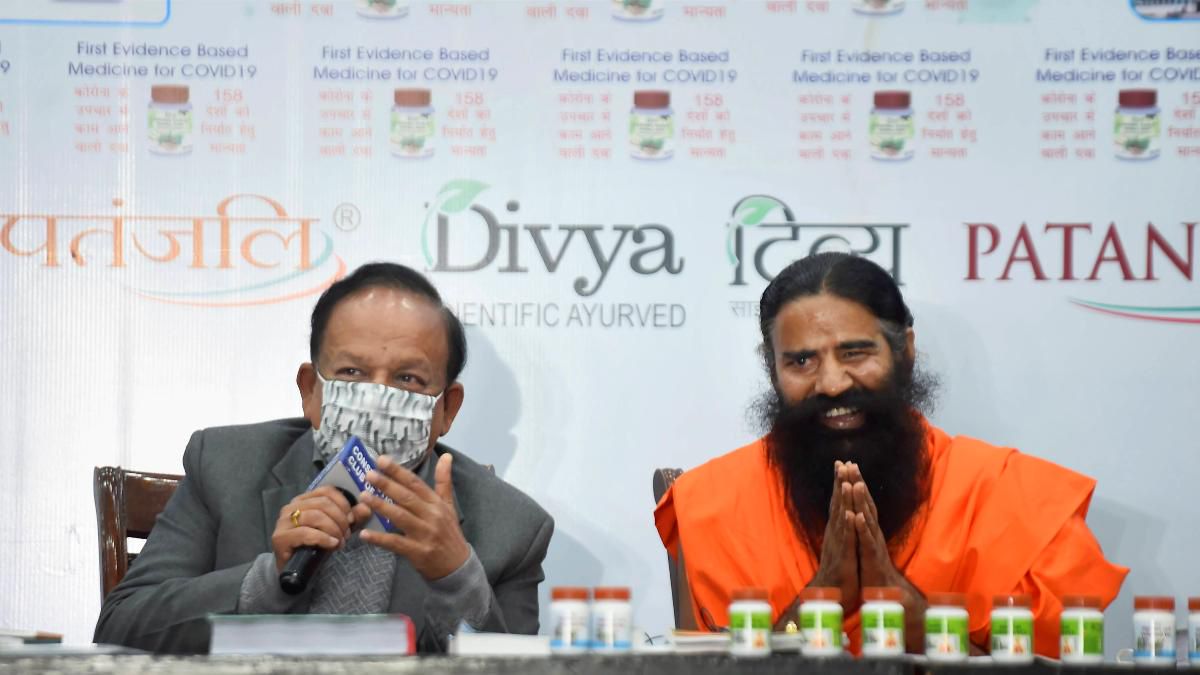 Won't allow sale of Patanjali's Covid medicine 'Coronil', says Maharashtra Home Minister
23rd February 2021 08:26 pm
India Today

The sale of Patanjali's Covid-19 medicine 'Coronil' will not be allowed in Maharashtra without proper certification, state Home Minister Anil Deshmukh said on Tuesday.
Maharashtra Home Minister Anil Deshmukh said in a tweet, "Launching such a drug hurriedly and being endorsed by two senior Central Union Ministers is highly deplorable."
Earlier this week, Yoga Guru and Patanjali's founder Baba Ramdev had released a research paper on the "first evidence-based medicine for Covid-19". The research paper was made public in the presence of Union Health Minister Dr Harsh Vardhan and Union Minister Nitin Gadkari.