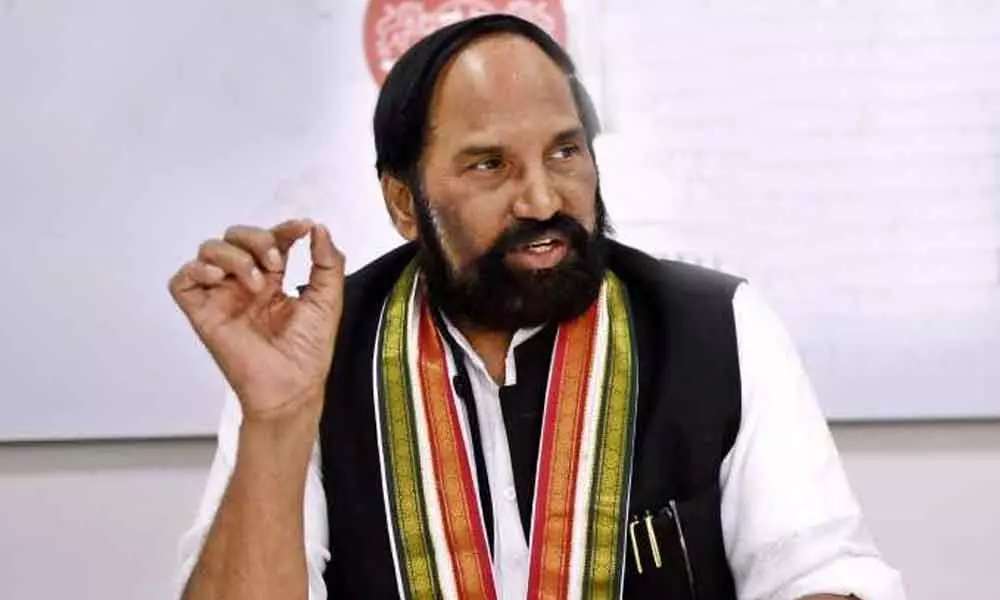 Huzurnagar bypoll: Uttam seeks support of TJS, CPI
23rd September 2019 03:42 am
The Hans India
Hyderabad: Pradesh Congress Committee president N Uttam Kumar Reddy on Sunday sought support of Telangana Jana Samithi (TJS) president M Kodandaram and CPI State secretary Chada Venkat Reddy in the upcoming by-elections to Huzurnagar Assembly seat.
He called on the two leaders personally and urged them to support the Congress in the elections. Uttam went alone to the residence of Kodandaram in Tarnaka and met him.
The meeting between Uttam Kumar Reddy and Kodandaram went on for more than an hour. The two leaders discussed the political situation in the State.
Kodandaram said his party would decide on the issue in the next two days.