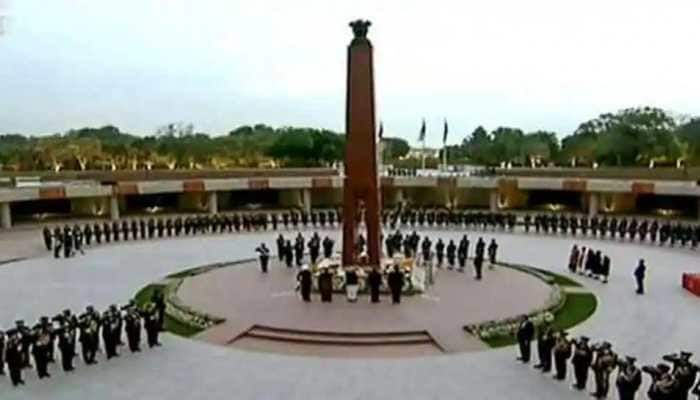 National War Memorial's 2nd anniversary: All you need to know about the monument
25th February 2021 04:52 pm
Zee News

New Delhi: Situated in the heart of the national capital, National War Memorial celebrated its two-year-anniversary today (February 25, 2021). The memorial, commemorating the sacrifices made by Indian soldiers, is spread across 40 acres in the india Gate complex.
Two years ago, Prime Minister Narendra Modi had inaugurated the National War Memorial in New Delhi as a tribute to the soldiers killed during the Indo-Pak Wars in 1947, 1965 and 1971, the Indo-China War in 1962, the Kargil Conflict in 1999, and the Indian Peace Keeping Force Operations in Sri Lanka.
The names of 25,942 armed forces personnel, who gave the supreme sacrifice in border conflicts of Independent India are inscribed on the memorial walls in golden letters.