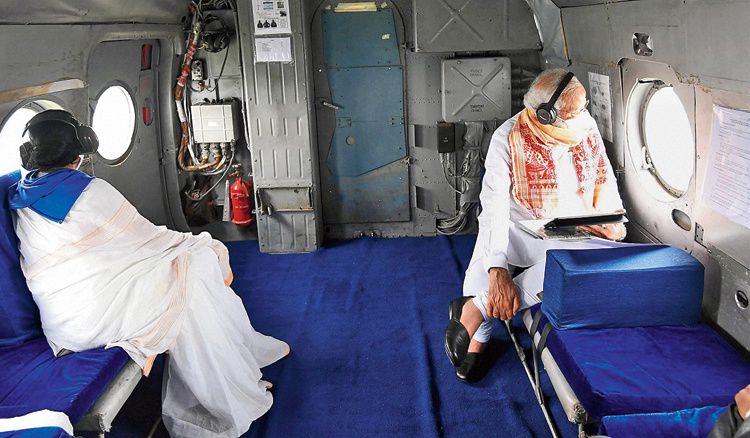 Rs 1000 crore advance aid for Bengal: PM
23rd May 2020 03:39 am
The Telegraph

Prime Minister Narendra Modi on Friday announced an "advance assistance" of Rs 1,000 crore to Bengal after an aerial survey of cyclone-ravaged areas, with Mamata Banerjee signalling the state wanted more.
The chief minister put the damage at about Rs 1 lakh crore from Cyclone Amphan, which has killed 86 people in the state and mauled large parts of North and South 24-Parganas, East Midnapore and Calcutta.
"The Centre will grant Rs 1,000 crore as an immediate advance assistance so that the state does not suffer any hardship while fighting the crisis," Modi said after a 50-minute survey from an air force helicopter, accompanied by Mamata and governor Jagdeep Dhankhar.