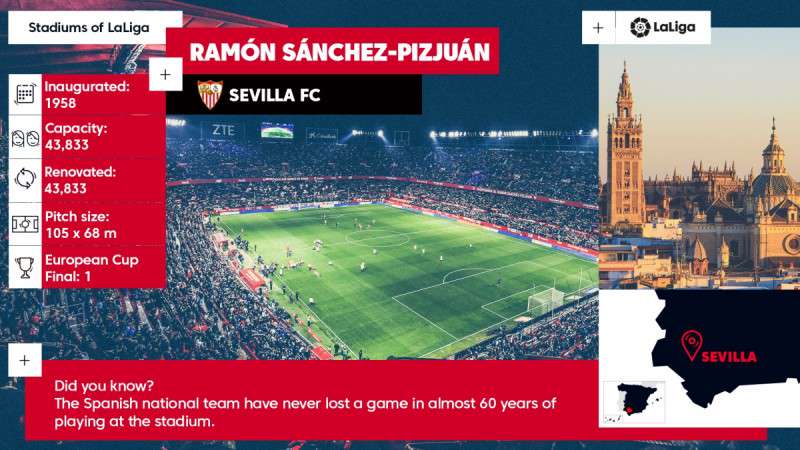 EXCLUSIVE | Take a visually sumptuous tour of Ramon Sanchez-Pizjuan Stadium, home of Sevilla FC [Video and Pics]
09th October 2019 07:11 pm
IBTimes

With the exception of the famous April Fair, there are few places in the city of Seville capable of congregating thousands of people to sing in unison with such passion. One of them is the Ramon Sanchez-Pizjuan stadium.
Before kick-off, the Sevilla fans join together in a love song dedicated to their team to the cry of "Sevilla, Sevilla, Sevilla" - the climax of the age-old club anthem, rated by France Football as one of the best five in the world.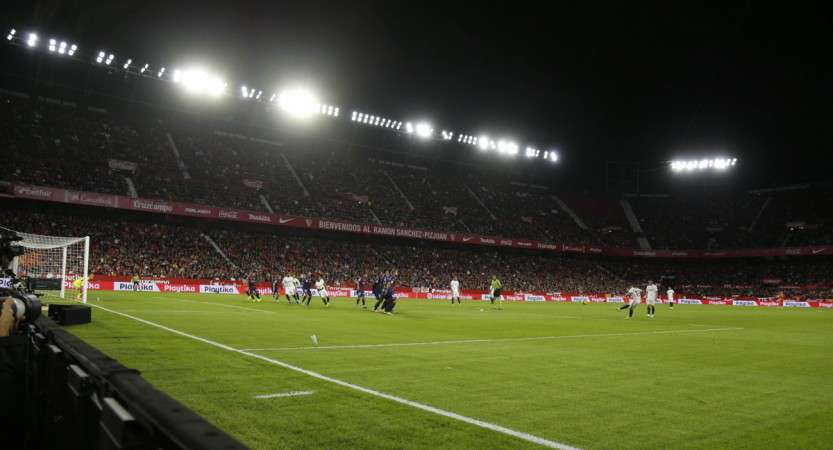 In spite of the big European nights which the Ramon Sanchez-Pizjuan has hosted this century, there is one clash every season which eclipses all others played at this ground: The local derby which pits the city's two clubs, Sevilla FC and Real Betis, against each other.