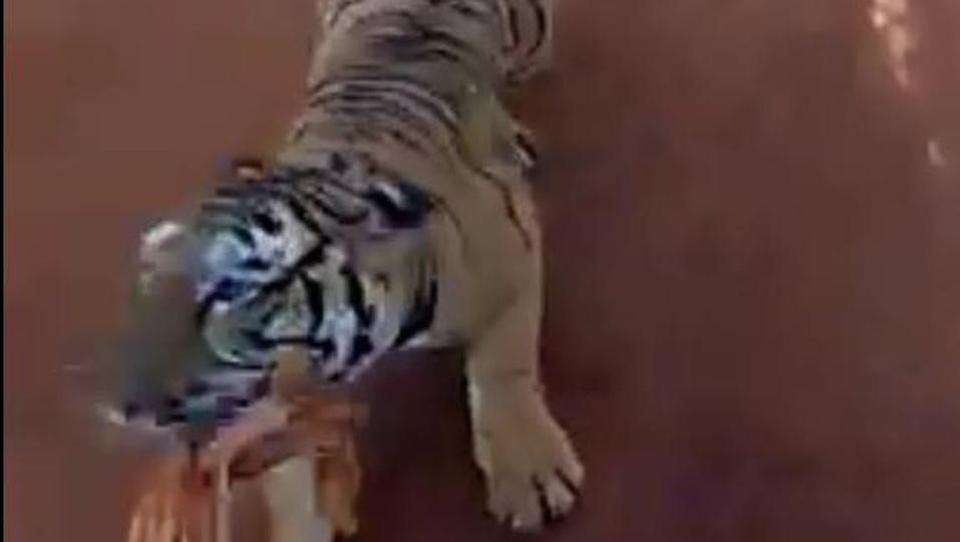 Tigers chase tourists in Chhattisgarh, foresters sacked
17th February 2020 03:15 am
Hindustan Times
Two employees of a government-run jungle safari in Raipur were terminated from service on Sunday. The move came a day after a video of two tigers chasing a tourist bus inside the safari went viral on social media.
According to forest department officials, the video was shot on Friday while a group of tourists was on a safari in the jungle. Spotting two tigers, the bus reportedly stopped and one of the tourists tried to come out of the bus they were travelling in.
'Seeing him, the tiger rushed towards the bus. The tourist ran inside the bus and tried to shut the door but a window curtain fell and jammed the door,' said a forest department official not willing to be named.