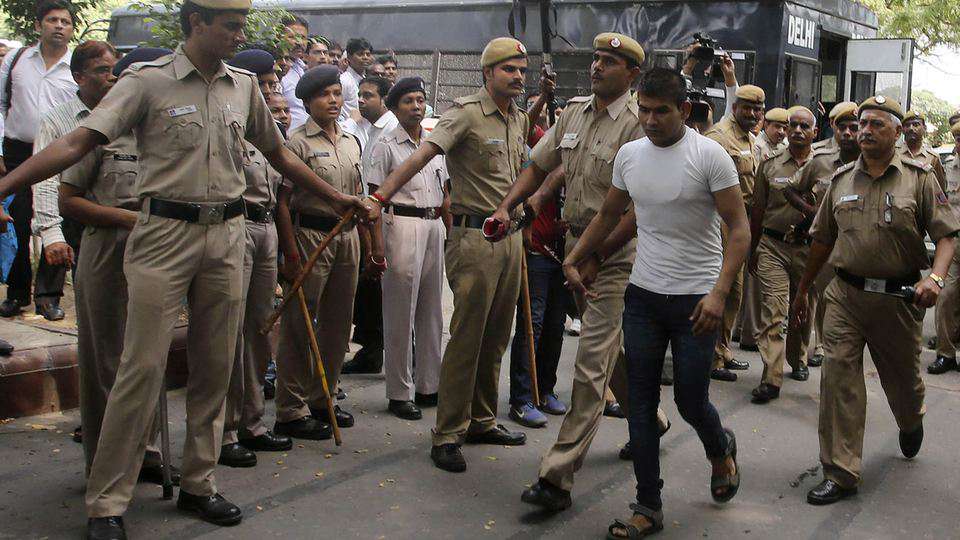 Nirbhaya Convict Banged Head Against Wall, Hurt Himself: Official
20th February 2020 11:17 am
The Quint

Vinay Sharma, one of the four convicts in the December 16 gang-rape case in Delhi.
One of the death row convicts in the Nirbhaya gang-rape case, Vinay Sharma, was injured after he tried to hurt himself by banging his head against the wall of his cell, on Sunday, 16 February, a Tihar jail official was quoted by ANI as saying.
Vinay sustained minor injuries.
As per a Delhi court's latest orders, the four convicts - Vinay Sharma, Akshay Thakur, Pawan Gupta and Mukesh Singh - will be executed on Tuesday, 3 March, at 6 am.
3 March, 6 am: Fresh Date of Hanging Issued for Nirbhaya Convicts
Vinay Sharma's lawyer, AP Singh, had earlier told the court that Vinay is on a hunger strike and his mental state is not well, hence death sentence cannot be carried out.