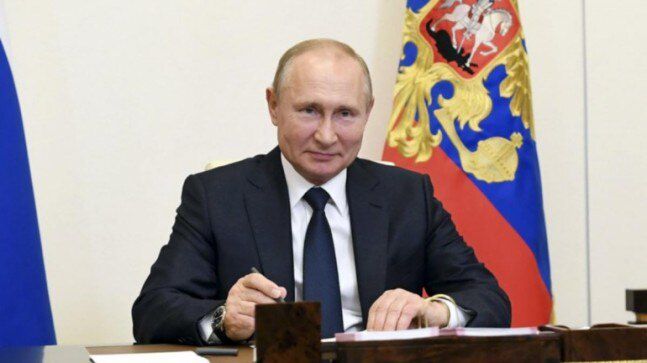 Russian President Vladimir Putin sets July 1 for vote to extend his rule for years
02nd June 2020 03:44 am
India Today

Russian President Vladimir Putin on Monday set a July 1 date for a nationwide vote on constitutional amendments allowing him to extend his rule until 2036, even as the nation is continuing to record high numbers of new coronavirus cases.
Speaking during a live video call with top officials, Putin said the pace of Russia's coronavirus outbreak has slowed down, allowing the nation to safely hold the vote. If approved, the constitutional amendments would allow Putin to spend another 12 years in power after his current term ends in 2024.
Putin argued that Russia will have 30 days before the vote to take additional efforts to control contagion and make the plebiscite fully safe.