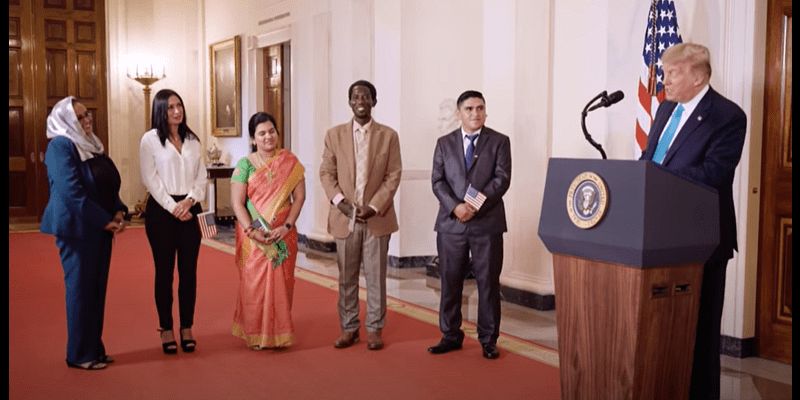 Ahead of US elections, India's tech-led startup ecosystem backs Build in India movement
24th September 2020 05:22 am
Your Story

In the last few weeks as the 2020 US presidential election contest reached its final stretch, Democrats and Republicans stepped up their outreach to the Indian American community.
Joe Biden and Donald Trump are both trying to woo voters from this community by painting a picture of the great American dream as experienced by Indian Americans.
But the community isn't happy despite Trump's efforts, including a rare citizenship naturalisation ceremony at the White House that prominently featured a sari-clad Indian software engineer.