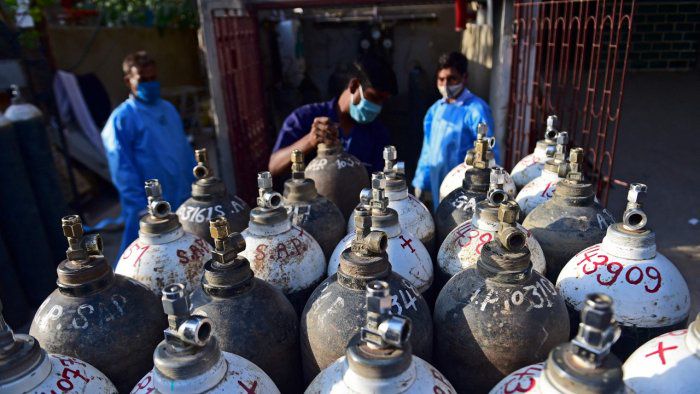 Govt bans supply of oxygen to industries to meet demand from Covid-19 patients
19th April 2021 03:41 am
Deccan Herald

Kalyan Ray,
With 60% of India's total oxygen production consumed by the medical sector because of the rising Covid-19 caseload, the Centre on Sunday stopped industrial use of oxygen in all but nine areas for a better supply of oxygen to the hospitals.
The decision has been taken on the basis of recommendations made by an empowered group of officials, who reviewed oxygen supply scenarios in the high-burden states like Maharashtra, Delhi, Uttar Pradesh, Madhya Pradesh, Karnataka and Chhattisgarh.
The nine exempted industries are ampoules and vials, pharmaceutical, petroleum refineries, steel plants, nuclear energy facilities, oxygen cylinder manufacturers, wastewater treatment plants, food and water purification and process industries which require the uninterrupted operation of furnaces and processes as approved state governments.