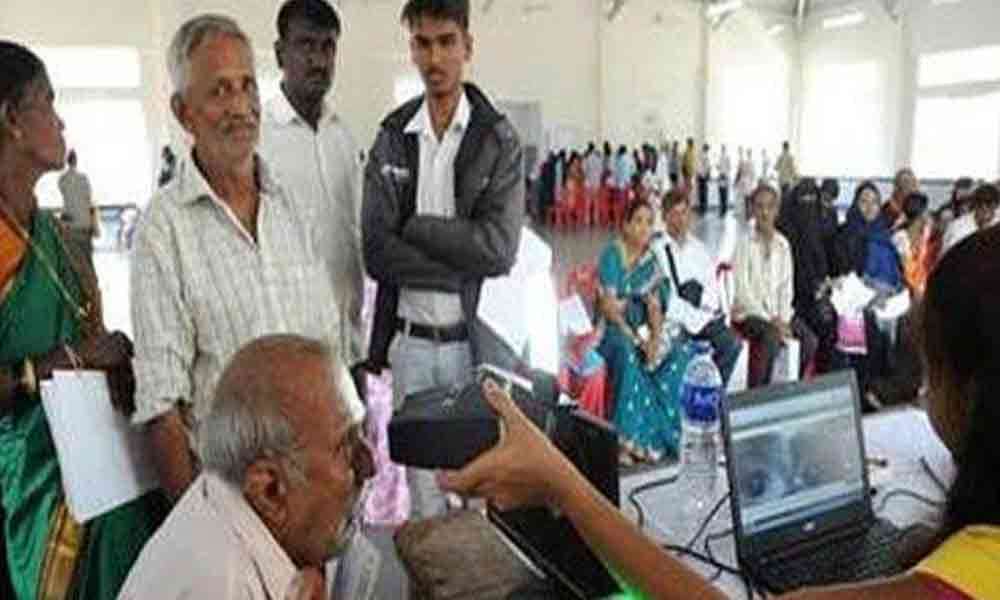 People run from pillar to post for Aadhaar enrolment, update
26th August 2019 03:30 am
The Hans India
Nellore: Enrolment for Aadhaar or updating data has become a Herculean task in view of inadequate facilities. Though post offices and nationalised banks have been entrusted with the task of fresh enrolment and changes in data, there is no relief for common people as it is taking around 15-20 days for the completion of the process.
While enrolment and updating of data is done at permanent enrolment centres or banks/post offices, which itself takes at least more than one day at times, the verification and approval by UIDAI and corrections in the card takes anywhere from one week to 15 days.
As UIADAI-authorised Mee Seva centres are inadequate against the rush, the government requisitioned the services of local post offices and scheduled banks for the job. The officials at these facilities are privately complaining that they are already busy with their own work and this task involving general public is causing additional burden to them. As a way out, many such institutions are sending people back on various pretexts.
"I lost my in-law's Aadhaar card 20 days ago while travelling. I immediately contacted the head post office on August 13, where officials told me to come after August 16. Later, we approached a local bank, which refused gave appointment for August 22.