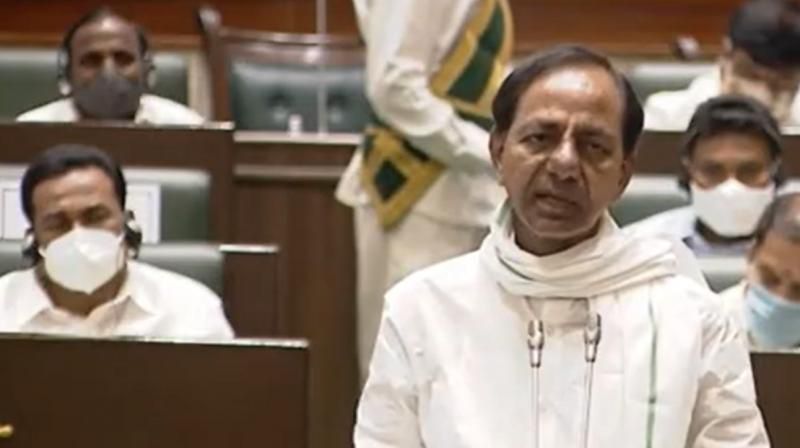 KCR hits out at Centre on new power bill
16th September 2020 11:51 am
Deccan Chronicle

Hyderabad: The Telangana Assembly on Tuesday adopted a resolution urging the Union of India to withdraw the draft Electricity Amendment Bill 2020, which aims to end subsidies and cross-subsidies in power tariffs.
Moving the resolution in the House, chief minister K Chandrashekhar Rao termed the Bill as draconian and against the federal spirit envisaged by the
Constitution.
He said the Centre's move to amend the Electricity Act of 2003 was against the interests of farmers and would snatch away the autonomy enjoyed by state governments over the power sector.