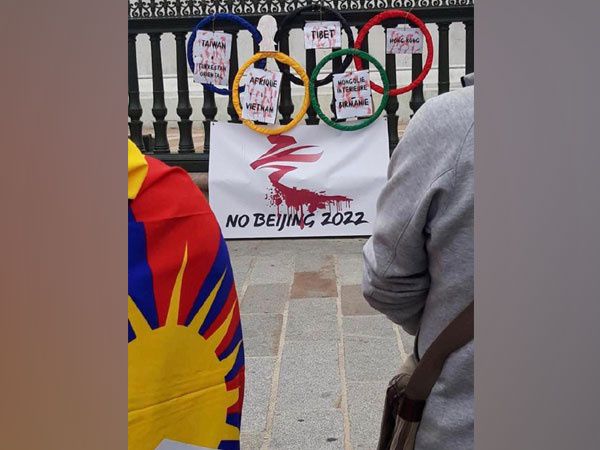 Hundreds from Tibetan, Uyghur, Hong Kong communities protest in France against Beijing Winter Olympics
24th June 2021 02:47 am
Lokmat

Hundreds of people from the Tibetan, Mongolian, Uyghur, Vietnamese, Hong Kong and Taiwanese communities staged a protest at the Bastille square in Paris on Wednesday, demanding the boycott of the upcoming 2022 Winter Olympics in Beijing over human rights violations against ethnic groups in the country.
The protest in Paris is a part of the Global Action Day protests, which are being held across the world by several communities and ethnic groups whose members continue to suffer atrocities and suppression by the Chinese government.
Meanwhile, Organisations like the Tibet Initiative Deutschland (TID), Association of Tibetans (VTD), Uyghur World Congress and Germany Stands with Hong Kong jointly organised a similar protest in Berlin, Germany, in front of the Brandenburg gate on Wednesday.