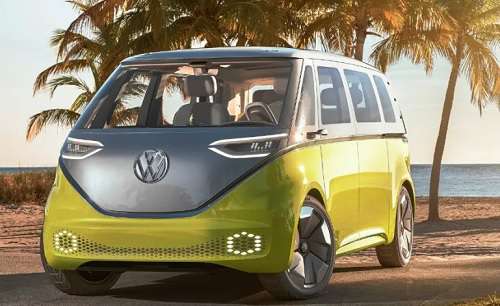 Volkswagen Reveals New Logo & Branding At Frankfurt Motor Show 2019
11th September 2019 02:59 pm
Investment Guru India

German automaker enters its electric phase with a simpler identity
Volkswagen's silver and blue 3D logo has been replaced by a new 2D design.
New logo will be more versatile as Volkswagen focuses on digital branding and communication.
The ID.3 will be the first Volkswagen car to bear the new logo.
New brand identity for VW as it enters new phase of EV models to help brand move on from the Dieselgate crisis.
AsVolkswagenpremieres the production-spec version of its first ever mass market EV, the I.D. 3, the German carmaker has also taken this opportunity to rebrand itself.