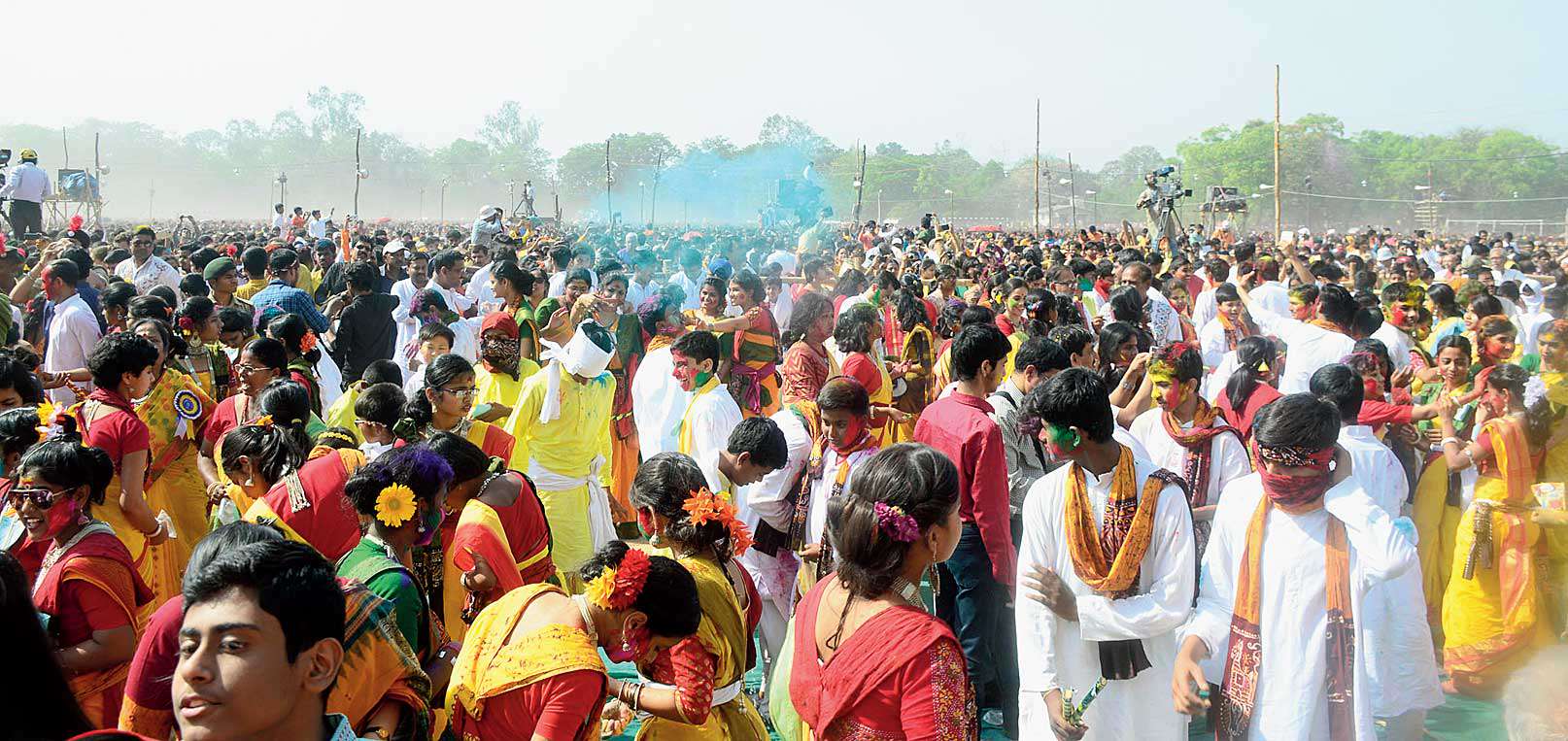 Varsity rider for Basanta on Holi
25th January 2020 12:15 am
The Telegraph

Visva-Bharati authorities held a meeting on Friday evening and decided to hold its annual Basanta Utsav on the day of Holi only if the state government took the responsibility of managing crowd, traffic and law and order.
Sources said the shift from its earlier decision not to hold the festival on Holi came following pressure from the government.
Varsity officials said the decision was taken after education minister Partha Chatterjee had called up vice-chancellor Bidyut Chakrabarty requesting him not to disassociate Basanta Utsav from Holi.
After the meeting, Visva-Bharati has set up a six-member committee headed by Sushovan Banerjee, the president's nominee in the university's executive council, who will hold talks with Chatterjee next month.