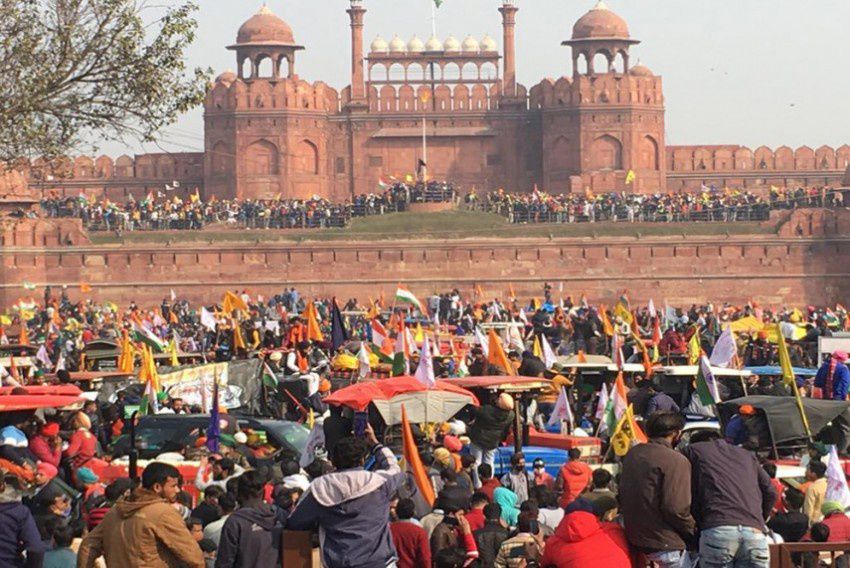 BJP Planted Its Stooge Deep Sidhu At Farmers' Tractor Parade To Invoke Chaos: AAP
27th January 2021 07:26 pm
Outlook

The Aam Aadmi Party on Wednesday alleged that actor Deep Sidhu was planted as a "stooge" by the BJP to invoke "chaos" during farmers' Republic Day tractor rally in Delhi.
The farmers' tractor parade on Tuesday turned violent after clashes broke out between protesting farmers and Delhi Police personnel after tens of thousands of protesters broke through barricades, fought with police, overturned vehicles and hoisted a religious flag from the ramparts of the iconic Red Fort.
Punjabi actor Deep Sidhu was on the receiving end after various farm union leaders and politicians blamed the actor for inciting violence during the rally.