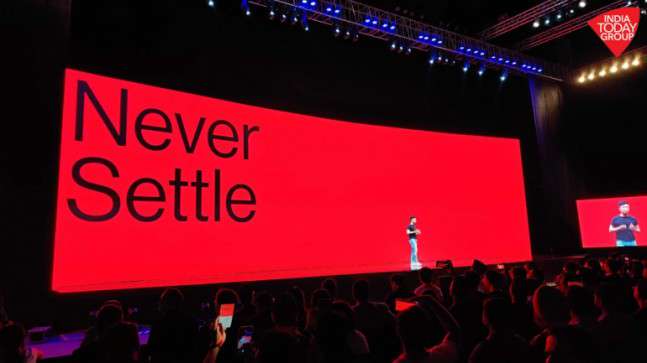 OnePlus Care announced: Free extra warranty, discount on battery replacement for old phones and other benefits
09th October 2019 07:40 pm
India Today

Within every 3-4 months, OnePlus makes it a point for its fans to fall for its newest devices. Case in point is the new OnePlus 7T that already is more appealing than the few months old OnePlus 7. However, the brand has been taking the Indian market seriously and is studying the Indian consumers so well that it's now coming up with special services for our market. The latest example of that is the new OnePlus Care service that has been finally announced for India.
Wonder what is OnePlus Care? It's certainly not a new electronic device from the brand. However, it's related to customer service for its old products, something that an Indian consumer looks for desperately from any electronics brand.
And OnePlus has done that in such a tasteful way that will please existing as well as prospective OnePlus consumers.
As stated, OnePlus Care is an after-sales service program for all OnePlus products. The service will be applicable on all OnePlus phones ever sold. Yes, even if you own the very first OnePlus One, you are eligible for this service from the company. And the best part is that the offers will change for all devices in phases.
Essentially, OnePlus customers will have to download the OnePlus Care app from the Google Play Store and register with their device's IMEI number. Once that is done, all the offers meant for that particular OnePlus phone will automatically be applied and if there's a need for after-sales service, the customer will be eligible to avail the benefits.
OnePlus says that for the first phase, a couple of benefits have been rolled out for most of the popular OnePlus models.
OnePlus Care Phase 1 offers
--For users of the OnePlus 6T and newer phones, OnePlus is extending the warranty to another year for free. This applies to the OnePlus 7, OnePlus 7 Pro and OnePlus 7T.