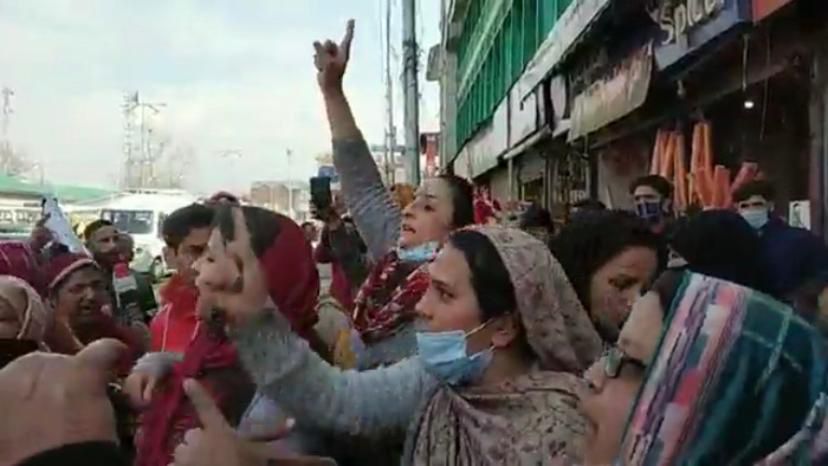 Govt should accept us, our husbands are Kashmiris: Spouses of former militants protest in Srinagar
24th February 2021 12:07 am
India Today

Spouses of former militants, who returned to India over the past few years, held a protest in Srinagar on Tuesday. The women, originally from Pakistan, demanded travel documents that would allow them to return to their parents in Pakistan.
On Tuesday, the group of women marched from the Press Enclave in Srinagar to the Clock Tower in the heart of the city.
Alleging that now find themselves trapped, the women said the absence of travel documents has left them in a lurch.
"If the government does not accept us, they should deport us to Pakistan. In the first place, they should accept us because our husbands are Kashmiris and we have not committed any crime by marrying them.