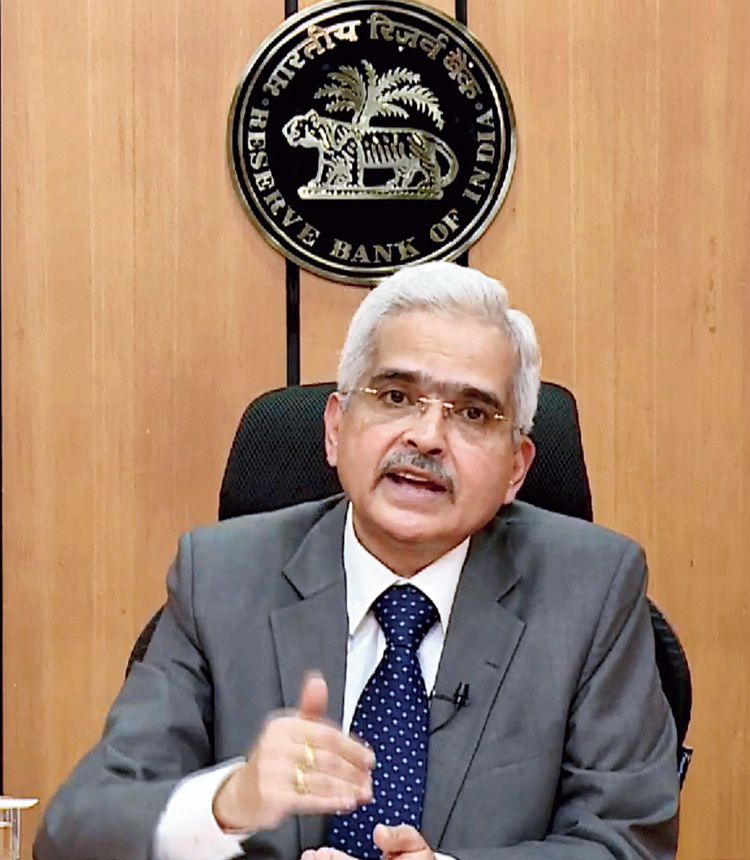 Euphemism for dreaded R-word on RBI chief's lips
23rd May 2020 03:55 am
The Telegraph

India faces the frightening prospect of tumbling into a recession this fiscal.
Reserve Bank of India governor Shaktikanta Das on Friday became the first person in officialdom to acknowledge that the coronavirus pandemic could send the economy hurtling into an abyss of despair in tandem with the rest of the global economy which, he said, "is inexorably headed into recession".
"(India's) GDP growth in 2020-21 is estimated to remain in negative territory, with some pick-up in growth impulses from the second half of 2020-21 onwards," the RBI governor said after announcing that the central bank's policymakers had decided to slash the policy interest rate - the repo - by 40 basis points to 4 per cent, its lowest-ever level.