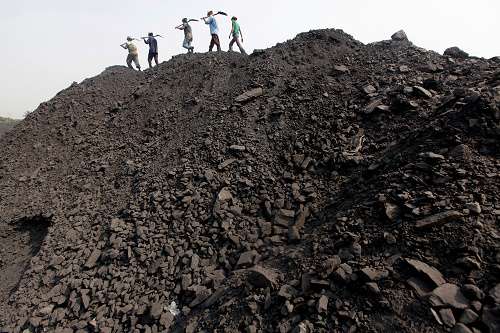 Coal India says lost 2.1% of annual output due to strikes at eastern Indian unit
09th October 2019 04:58 pm
Investment Guru India

By Jatindra Dash
BHUBANESWAR- Coal India Ltd has lost 13 million tonnes, or 2.1%, of its annual output this financial year, due to strikes at eastern Indian Talcher coalfields, one of India's biggest, a spokesman for the company's unit said on Wednesday.
Coal India produced 606.87 million tonnes of coal during the year ended March 2019, and aims to produce 660 million tonnes this year. But the highest monsoon rainfall in 25 years and frequent strikes have kept output 6% lower than last year during the first six months, with September production falling 23.5%.
"Owing to an unfavourable socio-political situation and frequent stoppages, Talcher coalfields alone has registered a loss of 13 million tonnes in coal production during the current financial year," Dikken Mehra, a spokesman for Coal India unit Mahanadi Coalfields Ltd (MCL) said.