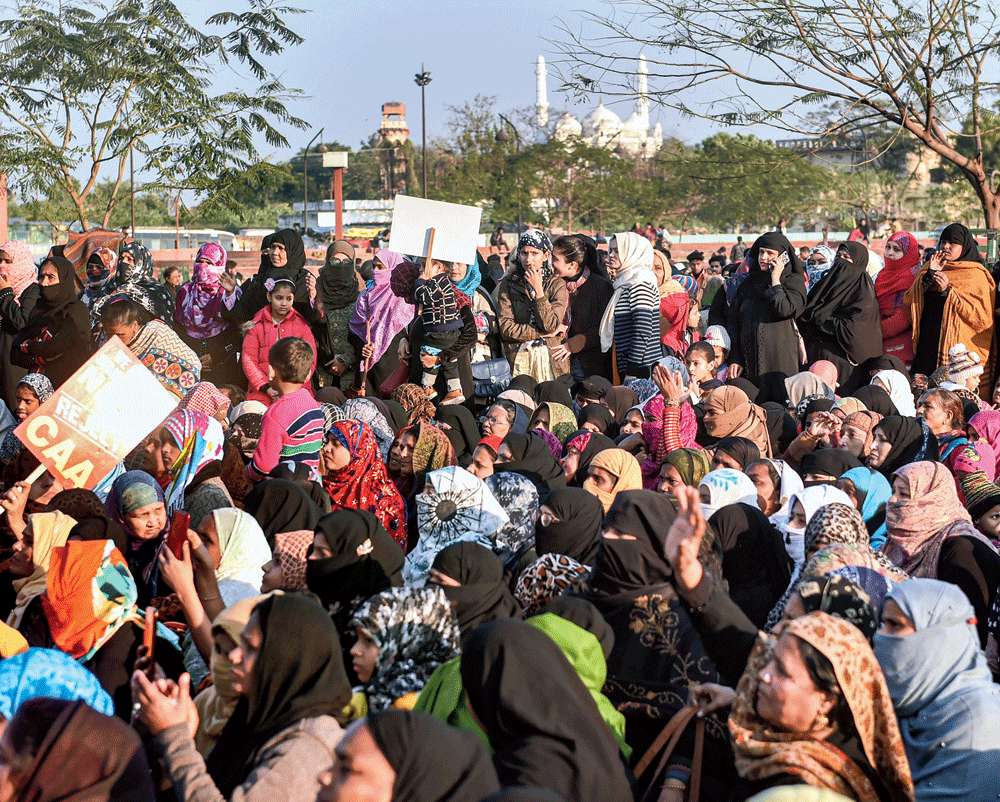 Talaq riposte silences police
25th January 2020 03:15 am
The Telegraph

An extraordinary feature of the protests against the new citizenship regimen has been the stellar role played by women.
The following is an account narrated by a middle-aged woman, who was booked for participating in a dharna in Lucknow, on the tactics allegedly being deployed by Uttar Pradesh police to intimidate the protesters and their families. In this particular case, the police appeared to have been outsmarted by the family.
The police have not confirmed that the incident took place. Under normal circumstances, The Telegraph would not have reproduced snatches of conversation attributed to a third person without corroboration.