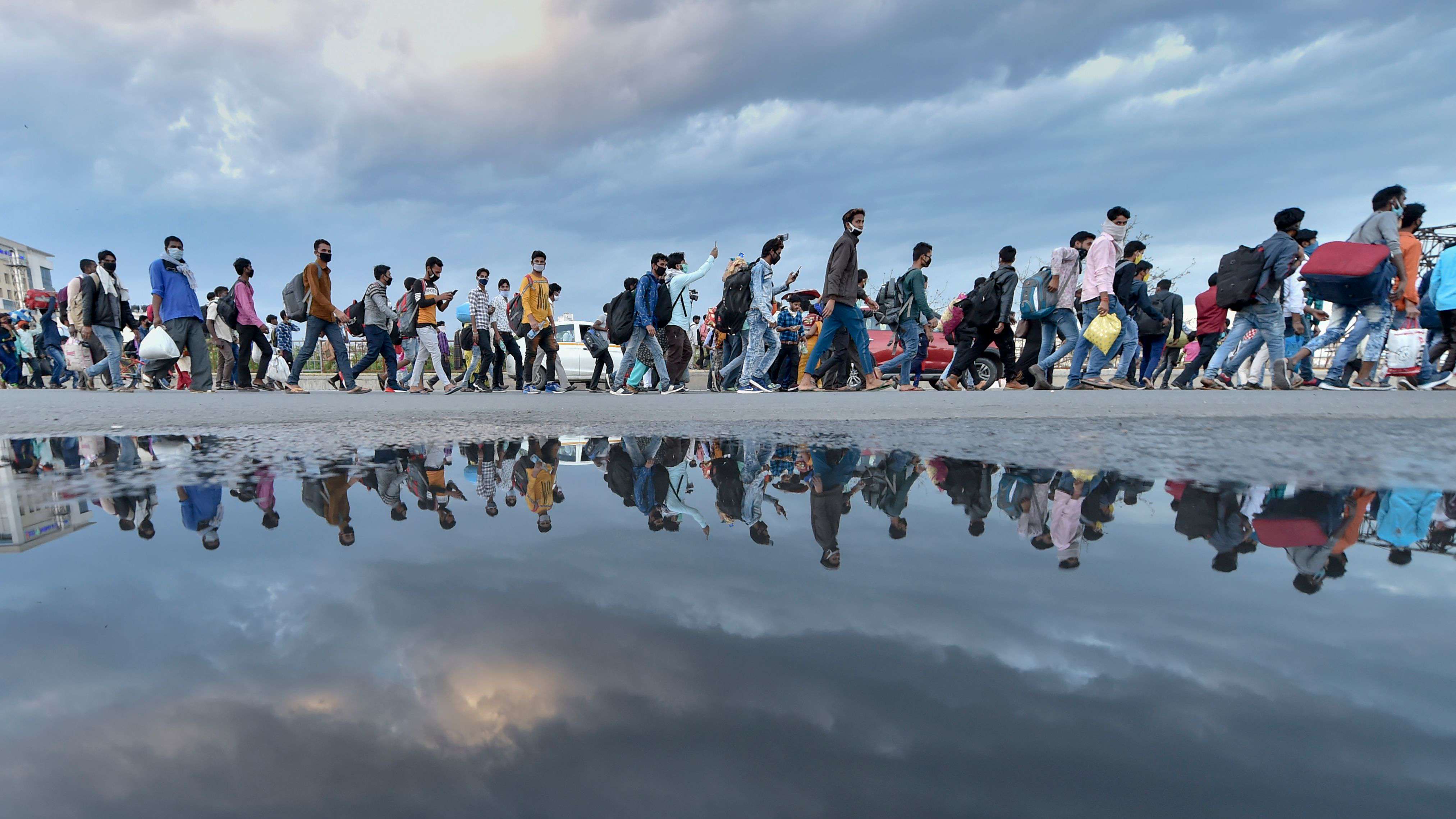 QMumbai: Migrants Unclear on Accessing Ration; Air Pollution Dips
30th March 2020 06:56 am
The Quint

Migrant workers walk to their native places amid the nationwide lockdown, near Delhi-UP border, on 27 March. Image used for representative purposes..
1. Forced to Stay Back, Lakhs of Migrants in Cities Unclear How to Access Rations
For lakhs of migrant workers in Maharashtra, lack of clear information has continued to cause anxiety, especially after the Centre and state governments issued instructions Sunday to prevent them from attempting to return to their native places. Their biggest concern being accessible accommodation and food for the remainder of the 21-day lockdown period.