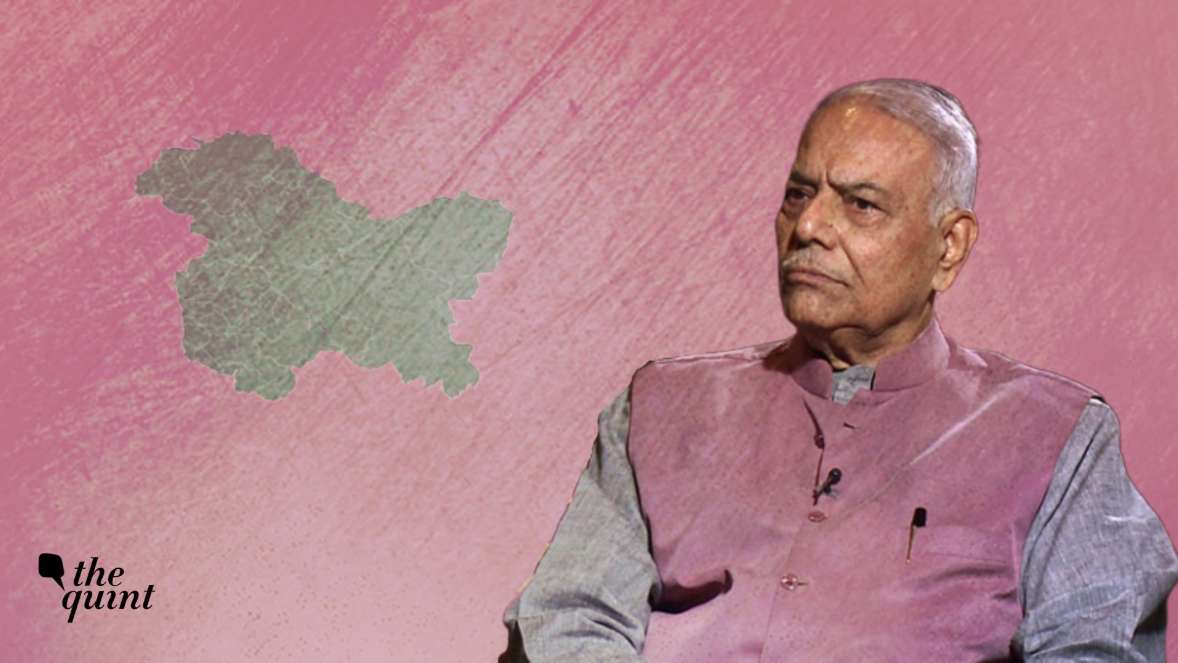 Govt Misleading on J&K: Yashwant Sinha Interview Post Srinagar Row
19th September 2019 07:58 am
The Quint

The Quint spoke to former BJP leader Yashwant Sinha a day after he was forced to return from the Srinagar airport. 
A day after former finance minister Yashwant Sinha was forced to return from the Srinagar airport amidst high drama, The Quint spoke to him about what actually happened there and on what basis did the Jammu and Kashmir administration told him to return to Delhi.
The ex-BJP leader attempted to visit Kashmir at a time when it has been reeling under a lockdown. The lockdown has been in place ever since the J&K was stripped of its special status under Article 370. In the interview, Sinha also put forward his opinion regarding the Centre's position on Kashmir.
J&K and PoK: Why MEA Jaishankar's Comment Isn't the Last Word
'I Was Forcibly Made to Sit on the Delhi Flight'
Sinha told The Quint that when he reached the Srinagar airport on Tuesday, he was first told orally that he was not allowed to step outside. When he asked for a written directive in this regard, he was given an order which pointed out that Section 144 was in force in the area.
As the former minister subsequently insisted that he would stay put at the airport, he was shown a second order and told that he could not be allowed stay there too as the Srinagar airport was a military airport.