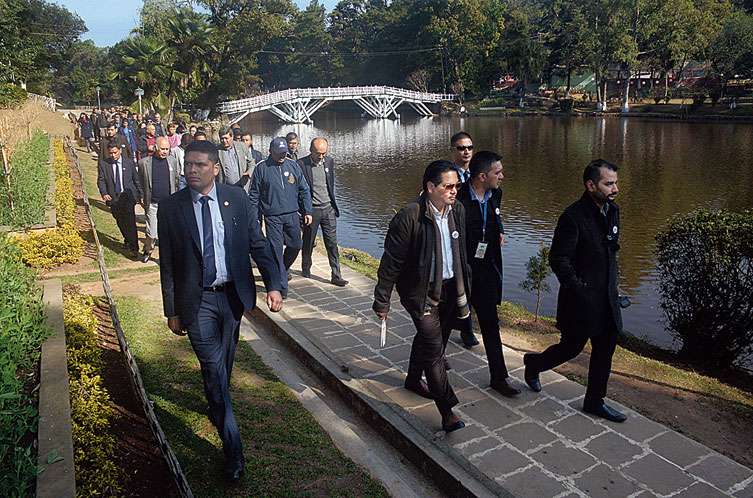 Walk down heritage lane
25th January 2020 12:15 am
The Telegraph

Want to learn about British colonial heritage in Shillong? If interested, from next week onwards, one can join a three-hour Shillong Heritage Walk to acquaint with the city's colonial heritage.
The walk was inaugurated on Friday by Meghalaya chief minister Conrad K. Sangma by taking a walk from Ward's Lake to Raj Bhavan and to Pinewood Hotel.
The Shillong Heritage Walk will be opened to tourists from next week, and will take them on three-hour guided walk to acquaint them with the British history and colonial heritage through buildings, architecture and parks.
The heritage sites include Earle Sanatorium, Khyndailad, Meghalaya legislative Assembly secretariat, Brahmo Samaj, Presbyterian church, legislative council building, Shillong Club, Secretariat Hills, Centenary Monument, PWD quarters, All Saints' church, Raj Bhavan, Pinewood Hotel and Wards Lake.