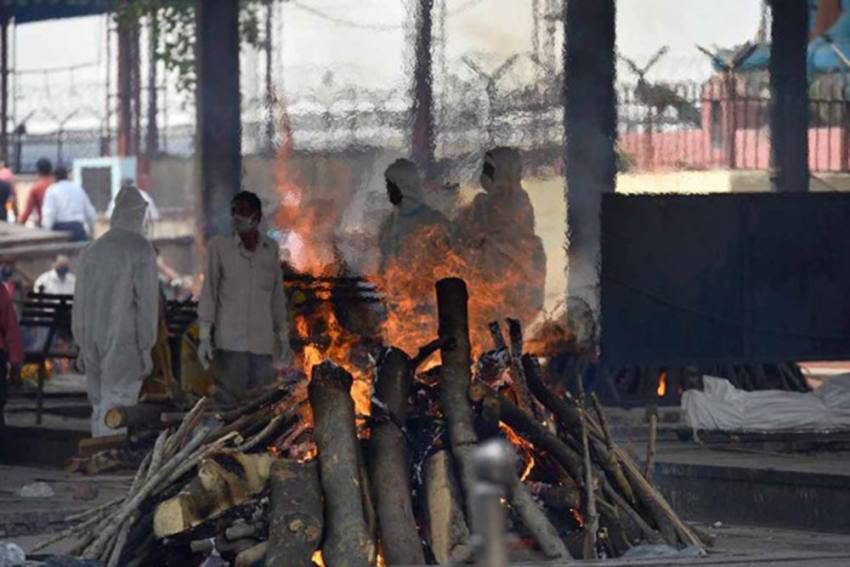 Covid-19 Victim Cremated In Indore As Wife Watches Last Rites Through Video Call From China
21st April 2021 04:26 pm
Outlook

Amid the second wave of the pandemic sweeping across the country, Covid-19 patients and their families have been running from pillar to post seeking medicines, plasma, oxygen cylinders and vaccines.
Videos of patients lining up outside Covid-19 centres across the country have gone viral. In the backdrop of a shortage of hospital beds, India on Wednesday reported 295,041 new infections and 2,023 Covid-19 deaths.
With the death toll increasing everyday, authorities have been struggling to cremate the deceased.
Amid these developments, the story of a wife who watched the last rites of her husband through video-call from China has left many shocked and saddened.