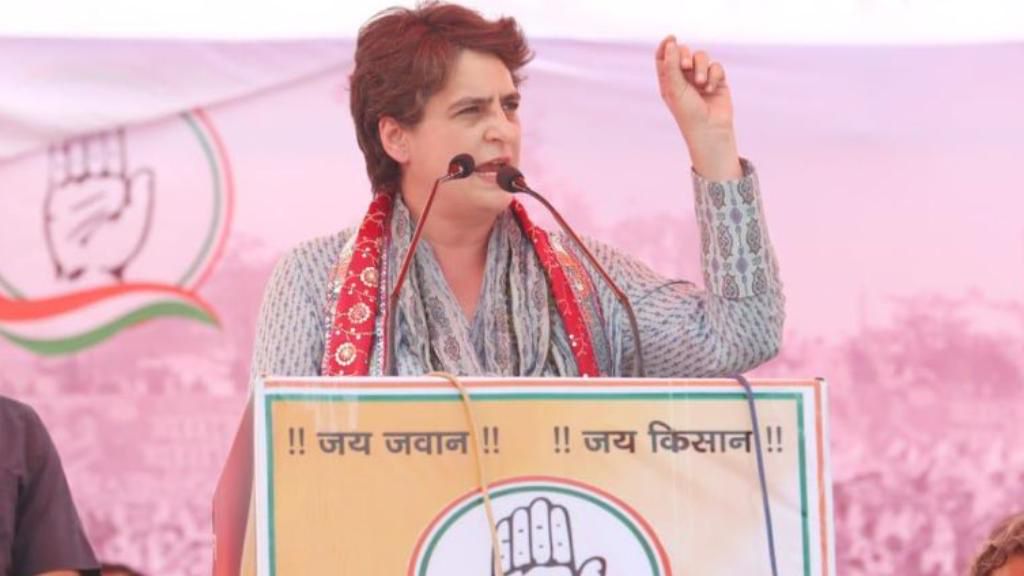 PM Modi making policies to benefit his billionaire friends: Priyanka Gandhi
24th February 2021 12:11 am
India Today

Congress general secretary Priyanka Gandhi Vadra on Tuesday accused Prime Minister Narendra Modi of tailoring his government's policies to suit the needs of "his billionaire friends".
Speaking about the ongoing farmers' protest, Priyanka Gandhi said people who elected Narendra Modi to power are now being ignored by him.
Priyanka Gandhi was on a visit to Mathura in Uttar Pradesh.
"The voice of farmers is the voice of the people. The Prime Minister has the responsibility to listen to the farmers and resolve their problems. To call farmers, terrorists, anti-national, and speaking ill about them is a sin and Prime Minister Modi appears to have dissociated himself from the people," Priyanka Gandhi said.