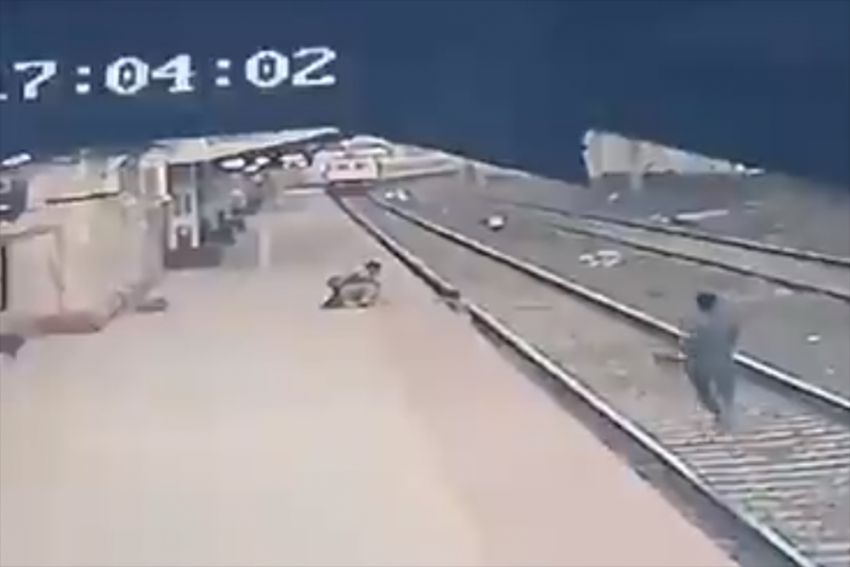 Watch: Pointsman Saves Boy Who Fell On Railway Track Seconds Before Train Approaches Spot
19th April 2021 06:26 pm
Outlook

In an act of extraordinary courage, a railway pointsman at Vangani railway station near Mumbai saved the life of a six-year-old boy, who fell on a railway track, by hauling him onto a platform just seconds before a speeding train approached the platform.
The CCTV footage of the incident shows railway pointsman Mayur Shelke jumping onto the railway track at platform number 2 to rescue the boy, while a speeding train headed towards them. The train passed the spot where the child had fallen, just two seconds after he and Shelke made it to the platform.
The incident occurred on April 17, officials said.