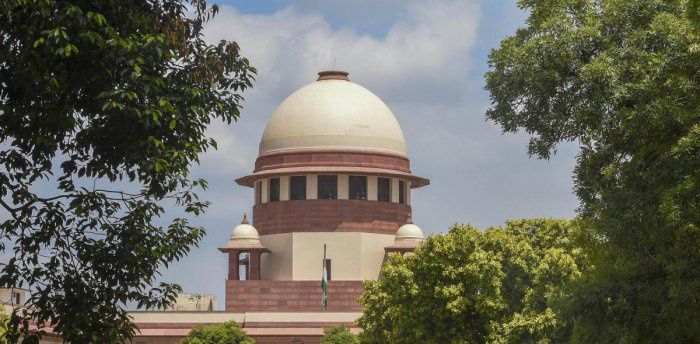 SC rejects Maharashtra govt, Anil Deshmukh's plea against Bombay HC order on CBI inquiry
08th April 2021 07:38 pm
Deccan Herald

Ashish Tripathi,
In a big blow to the Maharashtra government and its former Home Minister Anil Deshmukh, the Supreme Court on Thursday dismissed their plea against the Bombay High Court's order for the CBI probe into allegations of corruption made by ex-Mumbai police commissioner Param Bir Singh.
"Looking at the personas involved and the seriousness of allegations, an independent enquiry is called for," a bench of Justices Sanjay Kishan Kaul and Hemant Gupta said, rejecting their petitions against the High Court's order of April 5.
Within days of his transfer to Homeguards department on March 17, Singh had accused Deshmukh of setting a collection target of Rs 100 crore from bars and restaurants for API Sachin Vaze of Crime Intelligence Unit, Mumbai, arrested in the Antilia bomb scare case.
BJP gets upper hand in Maharashtra as Anil Deshmukh resigns
Declining to interfere with the High Court's order, the bench told senior advocates A M Singhvi and Kapil Sibal, appearing for the petitioners, that they cannot say it affected the federal structure.