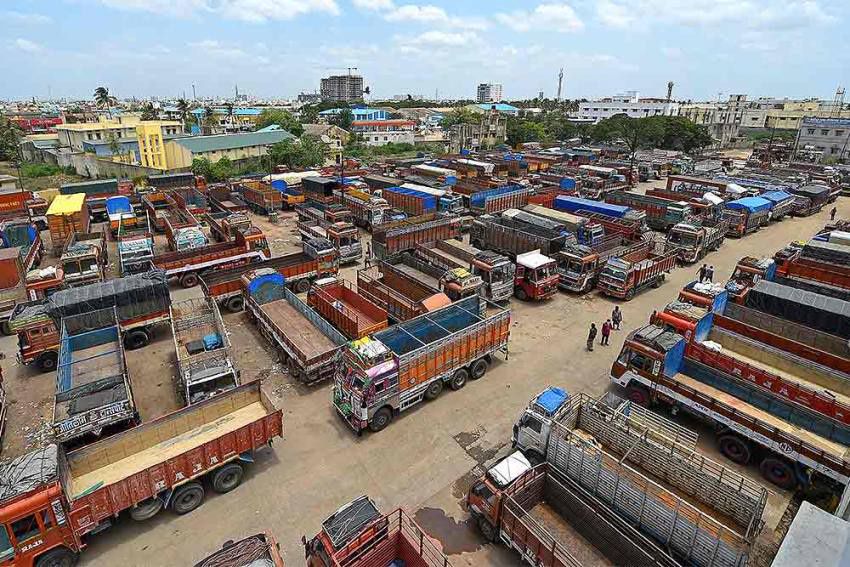 Transporters Threaten To Halt Operations In North India From Dec 8 In support Of Farmers
02nd December 2020 08:26 pm
Outlook

Coming forward in support of agitating farmers, transporters' apex body AIMTC on Wednesday threatened to halt operations in northern India from December 8 if the government fails to address concerns of the farming community.
The All India Motor Transport Congress (AIMTC) is the apex body of transporters, representing about 95 lakh truckers and other entities.
"AIMTC has already extended its support to the farmer agitation from day one. We have decided on stopping our operations strategically starting from North India and if the government does not address the issue of the farmers then we may decide to go for shutting down of transport operations nationwide in their support," AIMTC President Kultaran Singh Atwal said.