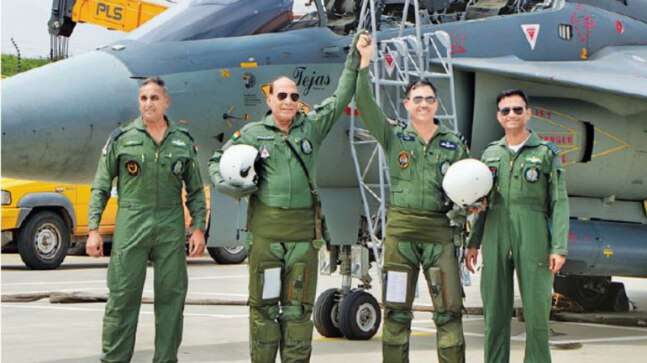 Rajnath Singh is on a roll
23rd September 2019 04:57 am
India Today

Defence Minister Rajnath Singh began his term with a visit to Siachen base camp quickly dispelling notions of him being a Union minister confined to South Block. This month, Singh is going the extra mile.
On September 19, Rajnath Singh visited Hindustan Aeronautics Ltd (HAL) and donned a g-suit and Ray Ban aviators to ride in a Light Combat Aircraft Tejas. On September 28, he will visit Mumbai for his first interaction with the Mumbai-based Western Naval Command.
He will be present at the launch of the 'Nilgiri', leadship of the Project 17A class frigate at the Mazagon Docks Ltd, commission the second Scorpene class submarine Khanderi and inaugurate a gigantic dry dock capable of taking in the Navy's 44,500 tonne aircraft carrier the INS Vikramaditya, in the naval dockyard at Mumbai.
Singh then jets off to Goa where he will board the INS Vikramaditya for a 'day at sea' with the Western Fleet. On his return, he visits the Shore Based Test Facility, a mock aircraft carrier deck at the INS Hansa airbase, Dabolim, where the LCA's naval variant is being trialled.
Rajnath Singh was keen for his day at sea with the Western Fleet soon after he took over, but was advised against it because of rough seas during the monsoons.
A fresh round of tensions with Pakistan began in August when the fleet was forward deployed and still remains on high alert. Rajnath Singh is walking the government's defence indigenisation talk.