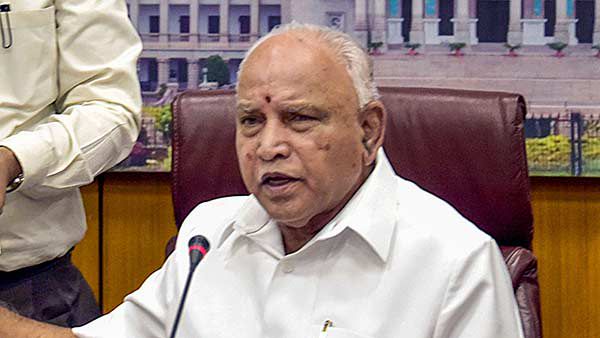 Awaiting BJP high command's nod for Cabinet expansion: CM Yediyurappa
19th September 2020 05:40 pm
Oneindia

New Delhi, Sep 19: Karnataka Chief Minister B S Yediyurappa on Saturday said if the BJP high command gives nod, the much-awaited cabinet expansion could take place before the start of the Assembly session next week.
Terming his Delhi trip as "successful", he reiterated that his desire was to complete the process before the monsoon session of the legislature from September 21, but everything will depend on what the high command decides.
"I have explained to the party president (J P Nadda) about my intention to expand the cabinet. I hope the party leaders will communicate with me about their decision by today evening.