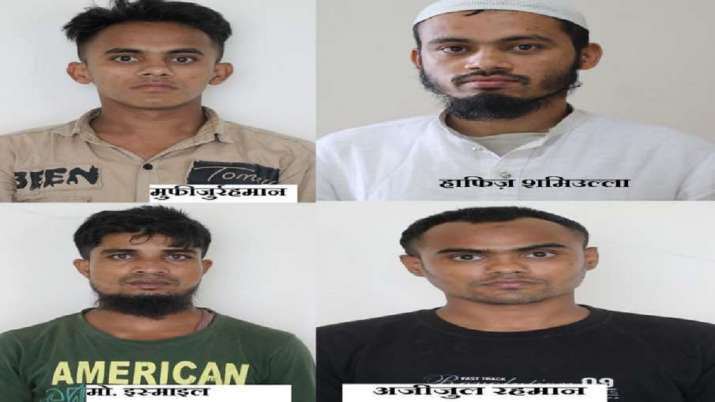 UP Police arrests 4 gang members involved in illegal entry of Rohingyas
18th June 2021 08:40 pm
India TV

Follow us on
Image Source : INDIA TV
Several Rohingyas who were residing illegally in Uttar Pradesh arrested.
Ahead of the assembly elections that are due to be held in Uttar Pradesh next year, four members of a gang who were involved in illelgal entry of Rohingyas into the state have been arrested.
UP ADG (Law and Order) Prashant Kumar said on Friday that four members of the gang that sent Rohingyas to India have been arrested. Rohingyas were living illegally in the country. Around 15 Rohingyas were arrested from Uttar Pradesh, the highest in the country. The gang who were involved in these illegal activities used to send them through Myanmar-Bangladesh border.