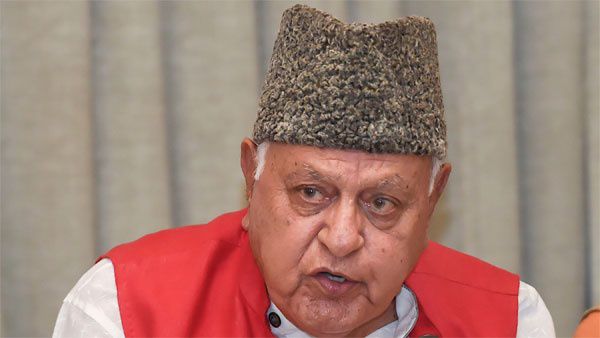 Farooq Abdullah bats for thaw in Indo-Pak relations
08th March 2021 08:34 am
Oneindia

Jammu, Mar 08: National Conference president Farooq Abdullah on Sunday said the people of Jammu and Kashmir are praying that the recent agreement between India and Pakistan on ceasefire holds as it will bring them some relief.
Peace is in the larger interest of the region, he said.
"Hostilities on borders bring only agonies and miseries to the dwellers, halt agriculture and economic activities, and impact the way of life of every segment of society," Abdullah said while addressing NC workers in Udhampur.
On February 25, India and Pakistan announced that they have agreed to strictly observe all agreements on ceasefire along the Line of Control (LoC) in Jammu and Kashmir and other sectors "in the interest of achieving mutually beneficial and sustainable peace along the borders".