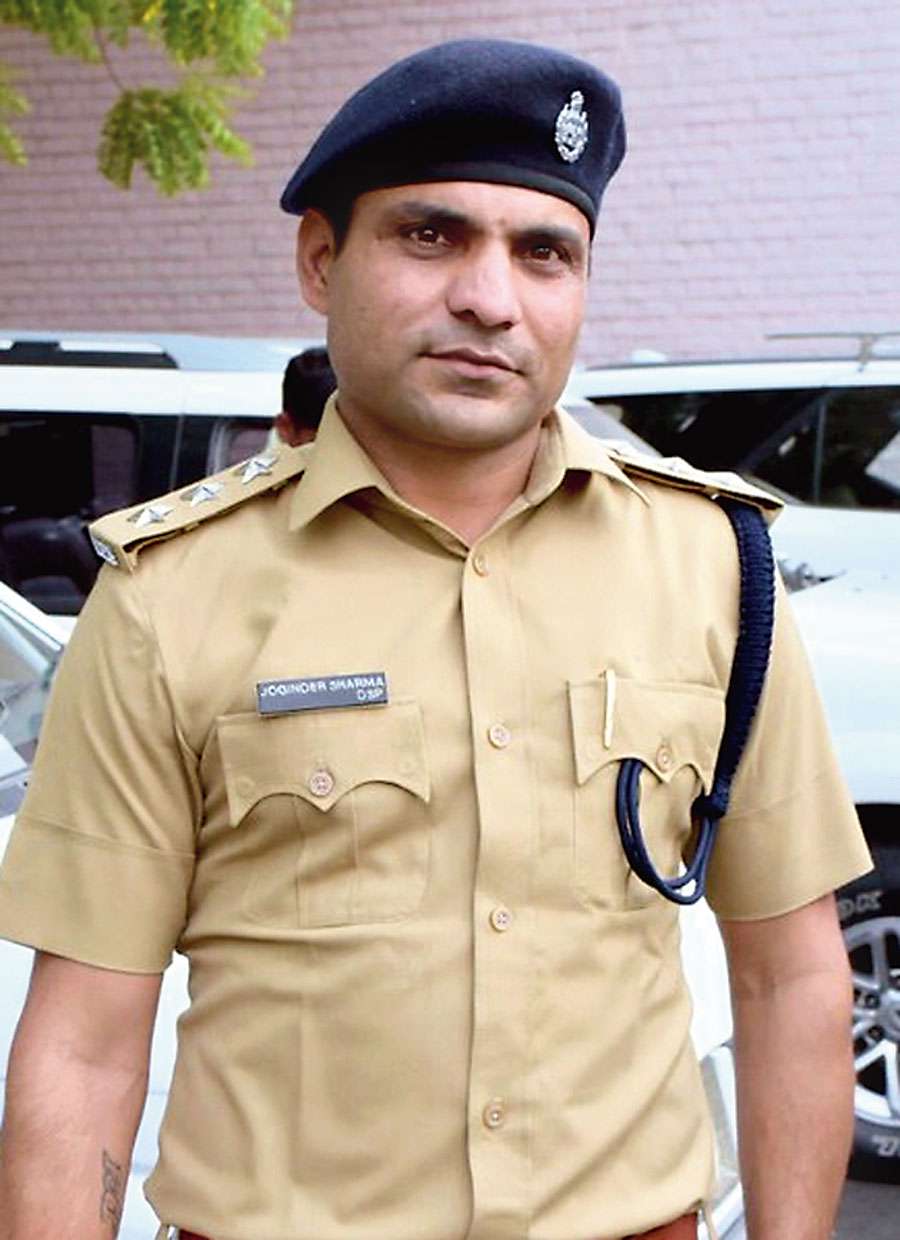 Joginder Sharma in 'match' of his life
30th March 2020 02:15 am
The Telegraph

Not really because he used to play cricket once, but Joginder Sharma has managed to bowl over the International Cricket Council (ICC).
For the uninitiated, Joginder was the cricketer who bowled that match-winning last over for India in the final of the 2007 World T20 against Pakistan. Nowadays, however, the 36-year-old is calling the shots on a different pitch.
As the Deputy Superintendent of Police (DSP) of Hisar district in Haryana, Joginder has been extremely busy for the last couple of weeks as the nation fights the coronavirus pandemic.
Joginder's service as a policeman in this time of crisis has drawn praise from the ICC. Cricket's apex body tweeted Joginder's pictures as a cricketer and as a policeman with the caption: "2007: #T20WorldCup hero...