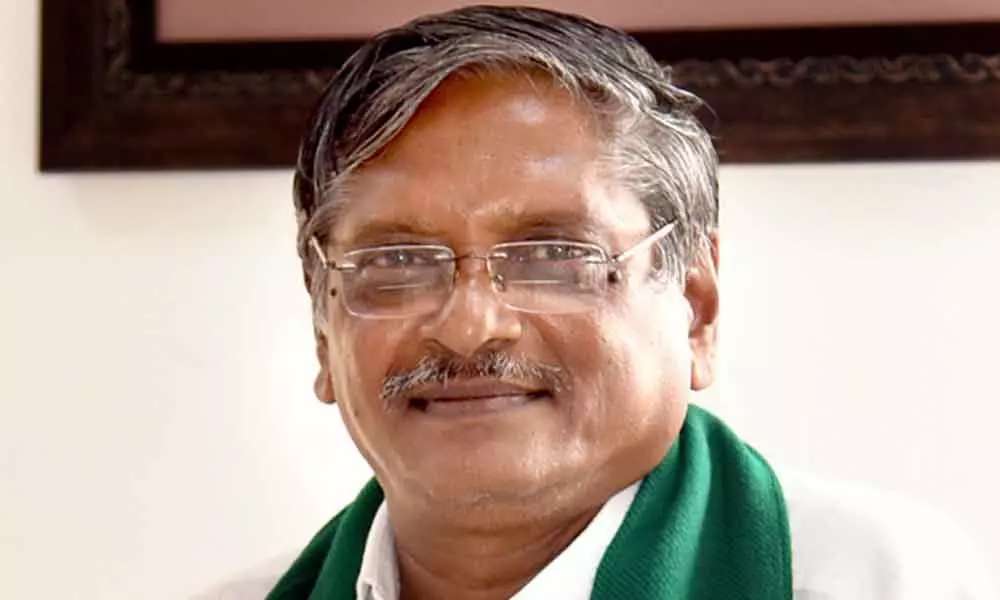 YSR Agri Labs to be set up by next Kharif
09th October 2019 07:09 pm
The Hans India
Amaravati: The establishment of about 165 District and Constituency integrated Agriculture Labs (YSR Labs) for testing the quality of seed, pesticides, fertilizers, soil health and others will be completed by the coming Kharif, across the state.
Government will establish primary labs at Assembly Constituency level. Here they will conduct laboratory tests for all basic parameters to ensure quality production from Agriculture, Horticulture and Animal Husbandry. And then the District labs to be established at all the 13 districts headquarters. Here, in depth testing will be conducted with the help of most advanced machinery.
At the district labs tests on microbiology, genetical and others also will be conducted.
A controlling lab will be set up at the state level. Which will have more higher and most advanced machinery for testing the quality, pests and others. At the same time, this state laboratory will also act as a monitoring and controlling unit for all the labs to be established for agriculture sector in the state, informed MVS Nagi Reddy, Vice President, State Agriculture Mission, while speaking to The Hans India.
These labs will be established by integrating the departments including Agriculture, Horticulture and Animal Husbandry. Farmers can apply for testing at their village Secretariats. Government will provide the results at their doorstep, informed Nagi Reddy.