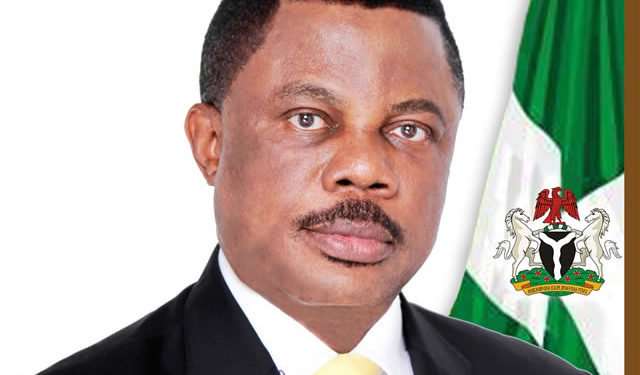 Obiano launches CCTV cameras, 109 vehicles
09th October 2019 08:04 pm
The Nation

By Nwanosike Onu, Awka & Emma Elekwa, Onitsha
Anambra state governor, Willie Obiano will on Friday launch super smart closed-circuit cameras (CCTVs) in major cities of the state.
Commissioner for Information and Public Enlightenment Mr. C.Don Adinuba, in a statement on Wednesday, said the Inspector General of Police, Mohammed Adamu Abubakar, was expected to lead the commissioning.
He said the technology-driven security initiative, known as the second phase of Operation Kpochapu (Operation Wipe out Crime), would first be installed in Awka, Nnewi and Onitsha, before being extended to other parts of the state.
Adinuba revealed that 109 vehicles have been procured and equipped with state-of-the-art electronic devices to work in unison with the super smart gadgets.
He said selected police officers had in the last two months been undergoing training on how to operate both the CCTVs and the equipment in the vehicles.
The statement partly read, "The Smart City Security Project was inspired by the governor's visit to Massachusetts, United States, in October, 2018, when he toured places like the Cambridge Innovation Centre, Boston University and Industrial Video and Control in Boston.
"He was struck among other things, the sophisticated surveillance cameras from Industrial Video and Control, developed in conjunction with researchers at the Cambridge Innovation Centre and other research centres in Massachusetts.