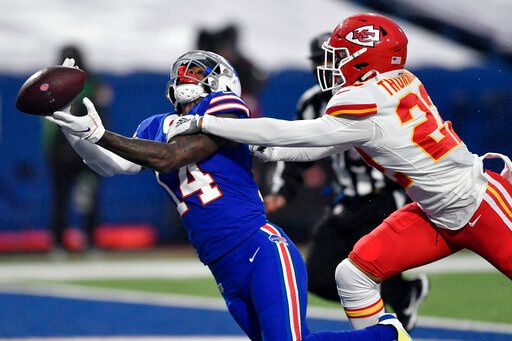 McDermott Focused On Fixing Bills After 2 Straight Losses
21st October 2020 01:15 am
News18

ORCHARD PARK, N.Y.: Sean McDermott didnt mind being reminded of how the Buffalo Bills still lead the AFC East despite consecutive losses to Kansas City and Tennessee.
The Bills coach, however, understands theres plenty that needs to be addressed if the team is going to maintain that position.
Two good opponents, I know. But the minute losing gets easy, thats not a good deal, McDermott said after Buffalo dropped to 4-2 following a 26-17 loss to the Chiefs on Monday night.
We take it hard. Theres no moral victories, he added. Weve got to really take a good look at our football team and be truthful with ourselves and say, `What do we have to get corrected?