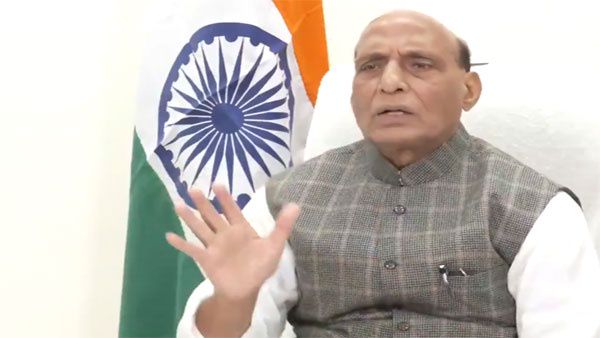 No bigger irony than questioning valour of country's Army: Rajnath Singh
27th February 2021 10:32 pm
Oneindia

Ghazipur (UP), Feb 27: Defence Minister Rajnath Singh on Saturday said there can be no bigger irony than questioning the valour of the country''s Army.
The defence minister said this while talking to reporters at Madaripur of the Saidpur area while attending the wedding of his adopted son Dr Vijendra.
""We are proud of the might of the Indian Army. It is meaningless to doubt our Army. There can be nothing more ironic than questioning the Army. No one should doubt the valour and might of the Army of the country," the defence minister said.