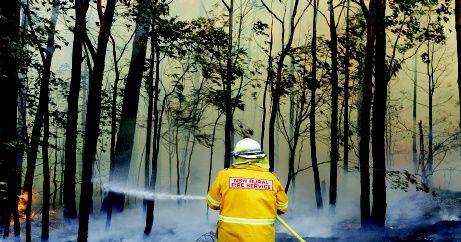 Study finds massive doubts over Aus forests' ability to recover from bushfires
22nd January 2021 01:57 am
Shillong Times

Canberra, Jan 21 (IANS) A new study published on Thursday revealed "massive concerns" about the long-term recovery of Australian forests from the devastating 2019-20 "Black Summer" bushfires.
The study, which was published by Australian National University (ANU) and Griffith University, warned that early signs of recovery from the fires could be deceiving, reports Xinhua news agency.
It found that the drought that preceded the 2019-20 bushfire season was so severe that it reduced forests' capacity for regrowth.
More than 18.6 million hectares of land, mostly on Australia's east coast, were burned by fires that raged for more than half a year.
"It's wonderful to see the green growth back in the forests," said co-author David Lindenmayer from ANU.
"But there are some underlying issues that are creating real problems and I have massive concerns about what we will see there in 20 years time."
"Our ecosystems have not been geared up to deal with the high frequency and severity of these disturbances.