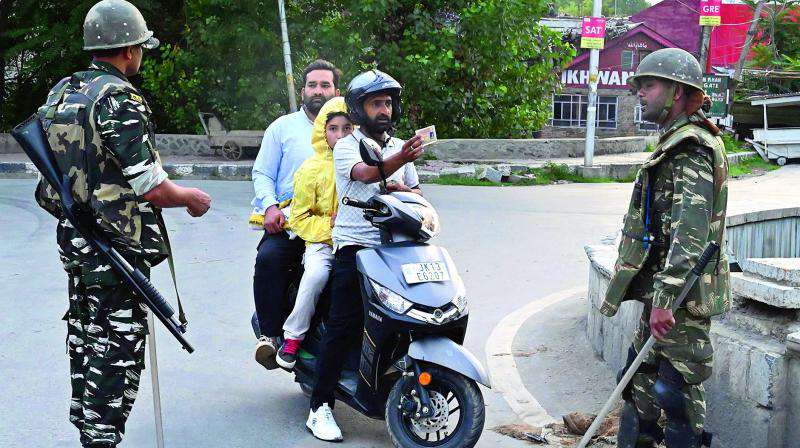 Political lull leaves parties rudderless
14th August 2019 01:04 am
Deccan Chronicle

Srinagar: The high security Gupkar road, which always used to be teeming with activities, now wears a deserted look. Except for a posse of security personnel loitering around, there is no activity whatsoever.
Outside the swanky residence of former chief minister Farooq Abdullah, a group of safari clad security guards stand guard and ditto is the case outside Hari Niwas, the official residence of chief minister were presently Farooq Abdull-ah's son and former chief minister Omar Abdullah is lodged.
Till 48 hours ago, anther former chief minister Mehbooba Mufti was in the same bungalow but had to be shifted to another government accommodation in Chashmashahi, reportedly after she and Omar had an argument over the PDP-BJP alliance.