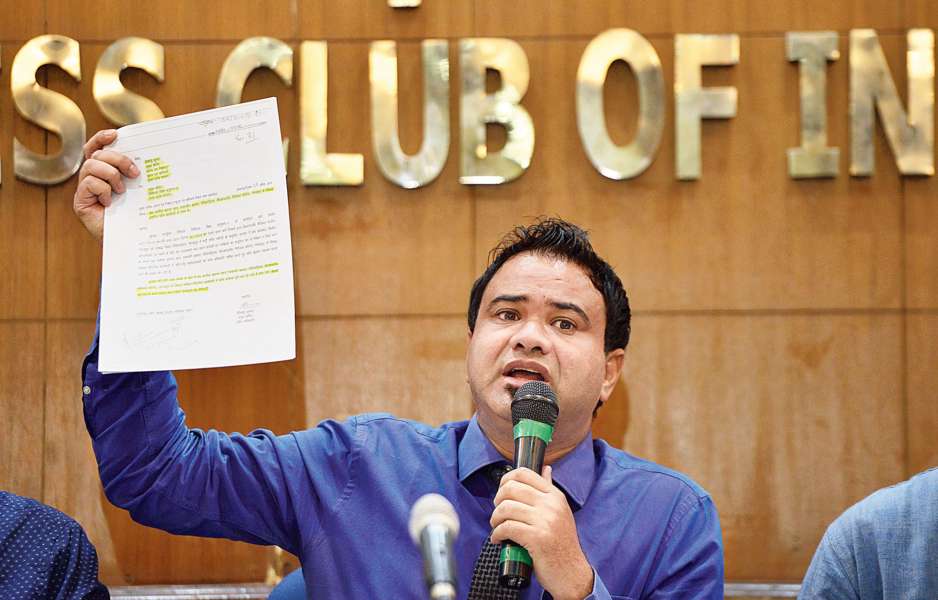 Doctors want NSA lifted from Kafeel Khan
17th February 2020 02:19 am
The Telegraph

Resident doctors at the AMU's Jawaharlal Nehru Hospital on Sunday demanded that the charges slapped against Kafeel Khan under the National Security Act be withdrawn.
The doctor was arrested by the UP Special Task Force from Mumbai on January 29 in connection with a speech he had delivered during a protest against the Citizenship (Amendment) Act at Aligarh Muslim University on December 12.
The Resident Doctors' Association (RDA) held a protest march on the hospital campus against the imposition of the NSA against the Gorakhpur doctor after he was granted bail.
RDA president Hamza Malik said the move was a "blatant attempt to crush dissent and a violation of the Constitution of India".