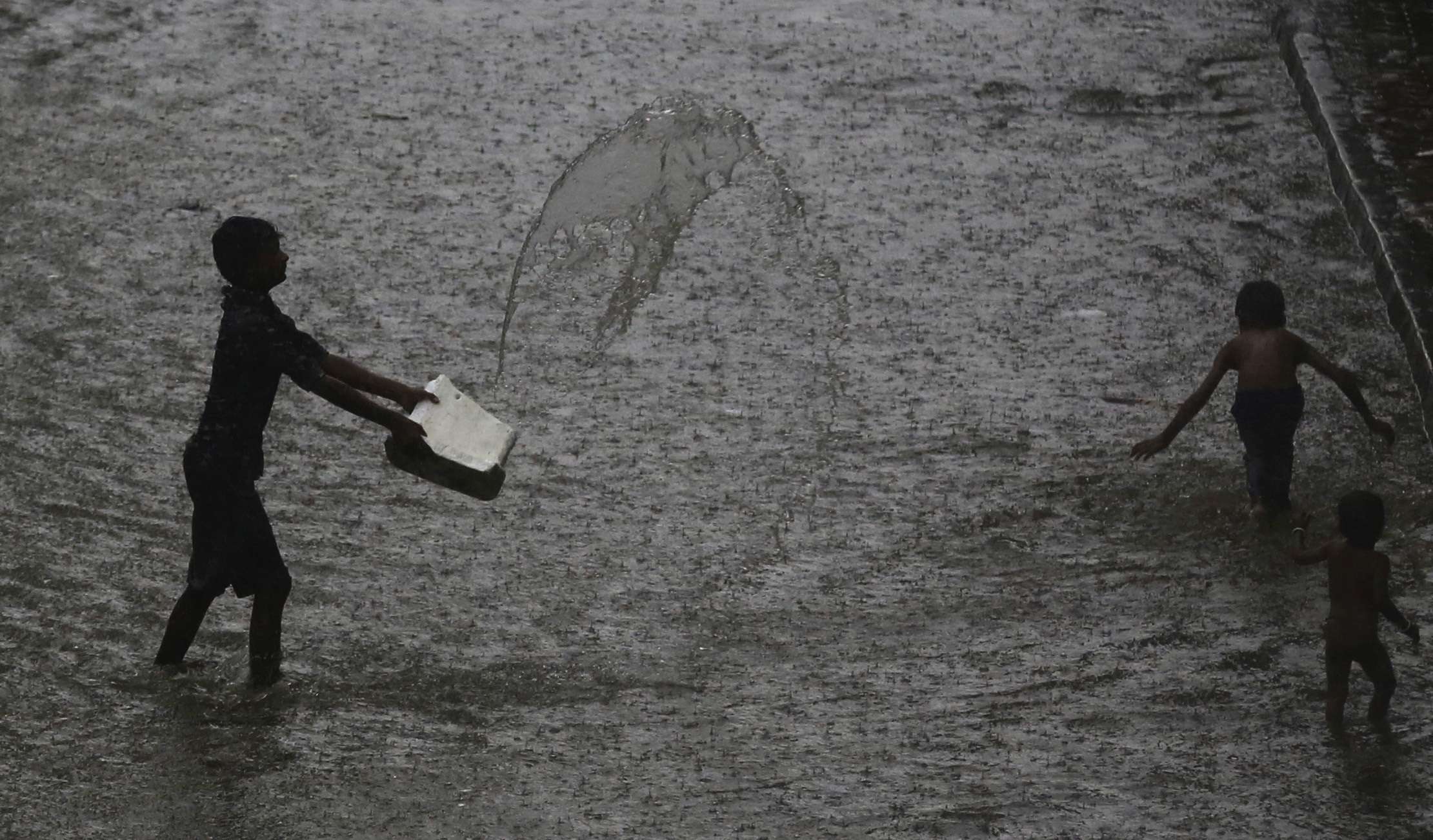 QMumbai: Schools to Remain Shut as Heavy Rains Lash Mumbai & More
19th September 2019 07:37 am
The Quint

Children play at a waterlogged street during monsoon rains in Mumbai.
1. City Soaks In Heavy Rain; Schools, Colleges To Remain Closed Today
Moderate to heavy rains lashed Mumbai and nearby areas on Wednesday, with the Santacruz observatory recording 38.2 mm of rainfall in nine hours.
With heavy rain being forecast for Thursday, Education Minister Ashish Shelar announced on Twitter that schools and junior colleges in the city will remain closed as a precautionary measure.
Source: The Hindu
Mumbai Rains: 8 Injured in Accidents Caused by Low Visibility
2. In Mumbai, 'Six Leptospirosis Deaths' Since Monsoon Started, Health Dept Confirms Two
The city has reportedly recorded six leptospirosis deaths since the monsoon began with 21 cases and two deaths confirmed by the health department in September.
A 49-year-old man from Andheri (East) died on August 4, four days after he was hospitalised. Medical reports show that he was suffering from fever, chills and body ache since July 29.
Two days later he was hospitalised after visiting two private doctors. His platelet count dropped to 16,000, requiring intensive care support. He suffered a respiratory failure along with multiorgan failure.
Source: The Indian Express
Latest News: Post Floods Leptospirosis Takes 12 Lives in Kerala
3. Fresh Non-Bailable Warrant Against Zakir Naik
A special Prevention of Money Laundering Act (PMLA) court on Wednesday issued a fresh non-bailable warrant against controversial televangelist Zakir Naik, wanted since 2016 for allegedly laundering money and inciting extremism through hate speeches. The warrant was issued after the Enforcement Directorate (ED) approached the court last week.
The agency pleaded that Mr. Naik had not appeared before the court even after the issuance of summons.
Source: The Hindu