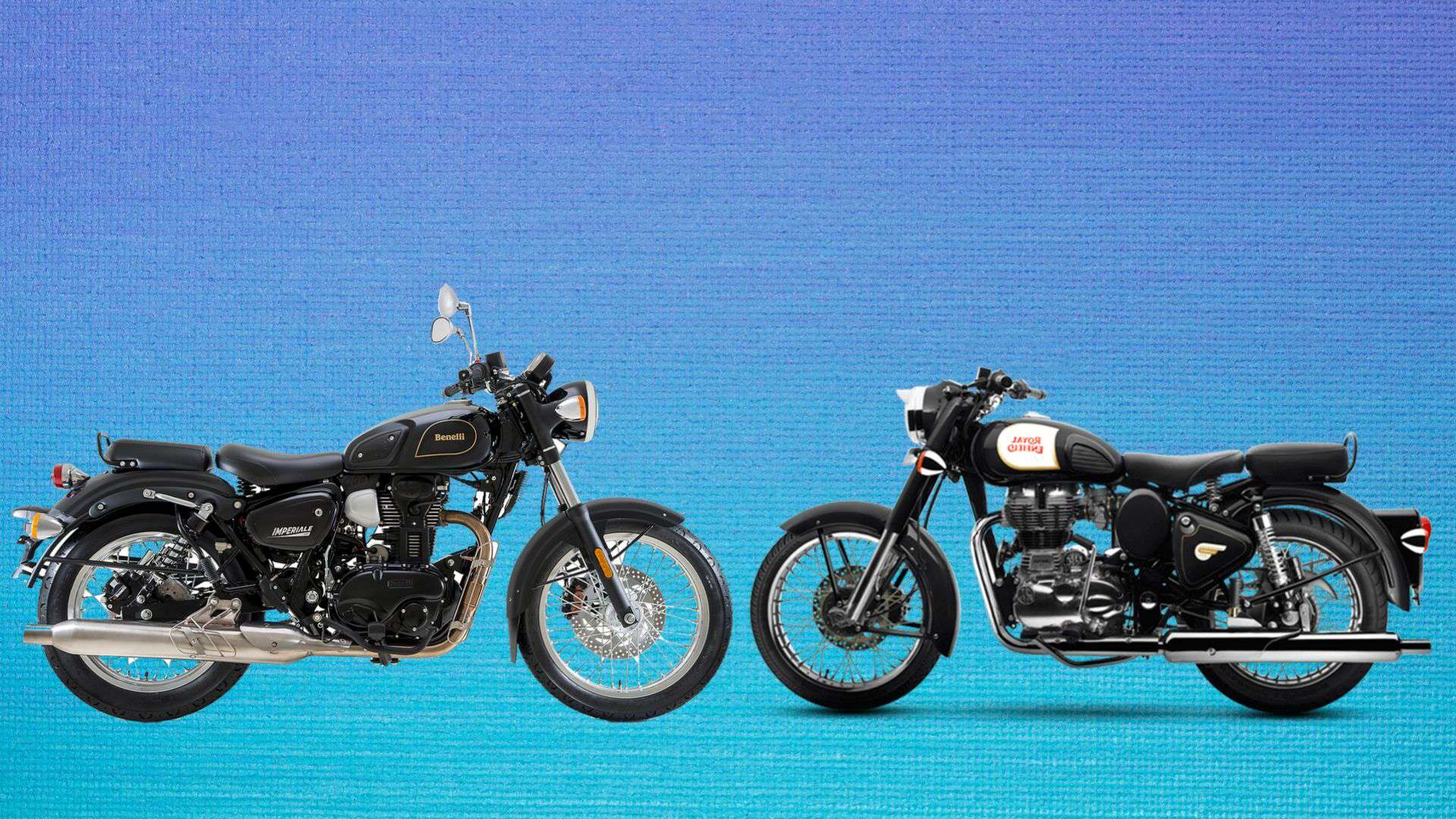 Benelli Imperiale 400: Can This Rival Royal Enfield Classic 350?
09th October 2019 08:31 pm
The Quint

Benelli Imperiale 400 (left) vs Royal Enfield Classic 350 (right)
Royal Enfield has been racking up the numbers with the popular Classic 350 series in India. This bike sells over 40,000 units on an average every month, and none of its competitors have been able to match the iconic bike manufacturer.
However, with the launch of Jawa and upcoming debut of Benelli in the segment, cruiser bike options are increasing for buyers, which can only be a good problem to have for them.
Now that we've seen how the Jawa's compare with the Classic 350, it's time to see what Benelli will be offering with the Imperiale 400, which is reportedly launching in the coming weeks and whether it can challenge Royal Enfield's monopoly.
Jawa Classic & Jawa Forty Two Reviews: Here's What The Experts Say
Let's Talk Design
There isn't a lot of difference between what Royal Enfield and Benelli have to offer, with regards to the design of their bikes. Both have added a definite 'cruiser' touch to the bikes, with round-shaped headlamps, long-tailing silencer and naked engine unit that powers them.
Royal Enfield has thrived on its legacy, which goes way back to the days of World War. The Classic 350 has been rechristened with a modern design style, and features that marry its legacy with the needs of a bike rider in this era.
Jawa Vs Royal Enfield Classic 350: Should I Sell My Bullet 350?
Both the bikes carry spokes, which means, reliance on tube tyres, not ideal when you've got the option to go tubeless these days. The Class 350 gets a heavier front tank, which, understandably manages to pack more fuel than the Imperiale 400.
More Power to Cruise
Benelli's 400cc air-cooled cruiser engine offers 374cc displacement, which packs 19BHP of power and over 28Nm of torque.
These figures are similar to that of the Classic 350, however, it's worth pointing out Royal Enfield uses a 346cc air-cooled motor. Which suggests, the Imperiale 400 will be able to push ahead of the Classic 350 by a few seconds less.