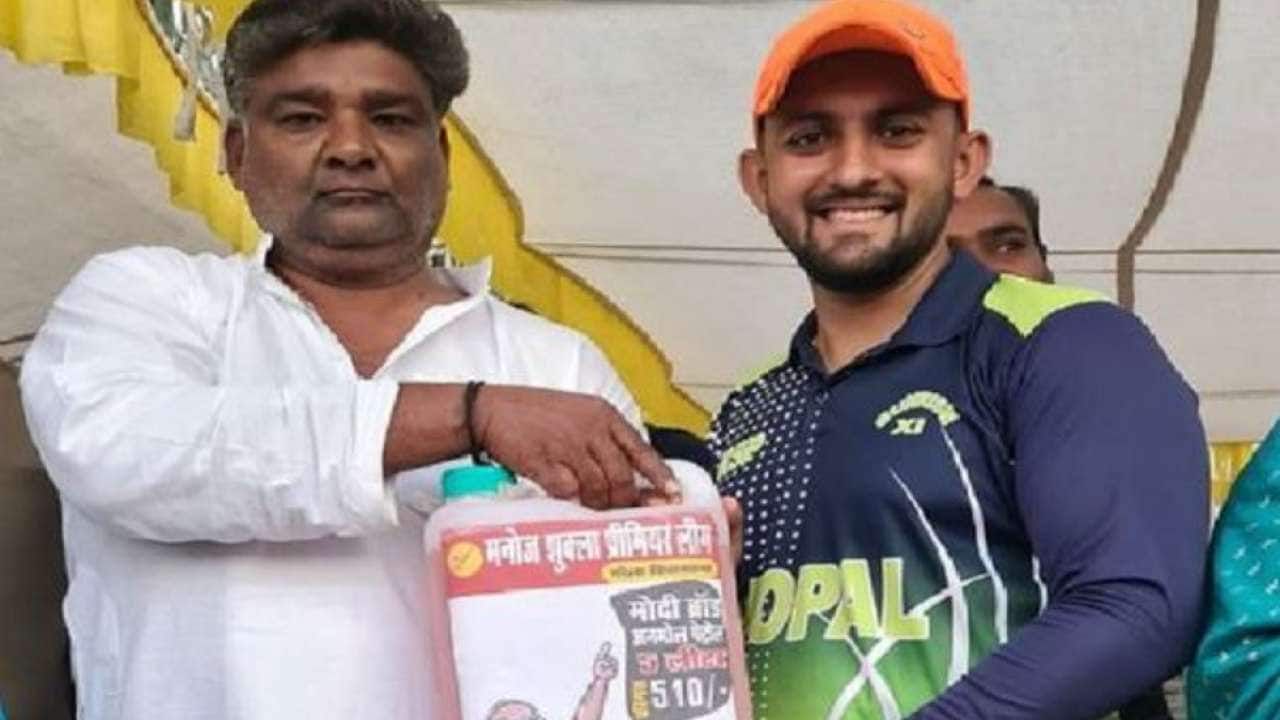 Bhopal Cricketer Gets 5 Litres of Petrol as Award For Winning Man of The Match, Picture Is a Hit Online!
02nd March 2021 03:08 pm
India.com

Bhopal: The rising petrol prices have hit the common man hard and also triggered a rise in the cost of other commodities of daily use. While some people are visibly frustrated by the rising fuel prices, others are choosing the route of humor to put across their disappointment. Taking a dig at the high cost of petrol, a cricketer was recently given 5 litres of petrol as the Man of the Match award during a cricket tournament in Bhopal! Yes, the final match was played on Sunday and Salauddin Abbasi won the Man of the Match award. And as a unique gift, petrol was awarded to him.