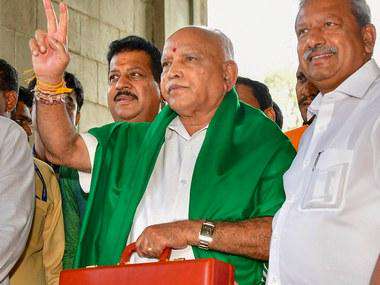 Coronavirus Outbreak: Karnataka govt creates village-level task forces, ropes in panchayat, ASHA and Anganwadi workers
07th April 2020 11:48 pm
Firstpost

Keeping in mind the Ugadi festive season, the Karnataka government has set up village-level task forces comprising members of its gram panchayats and local govt workers to lead and oversee the efforts against the coronavirus pandemic.
"Village-level efforts are needed to communicate to the rural public about the risks of spread of COVID-19 and the importance of taking precautions, especially of social distancing by staying at home," the govt said in a note detailing the plan.
File image of Karnataka Chief Minister BS Yediyurappa.